Citrus Party
Considering that my citrus trees are wafting out brand new fragrant blooms getting ready for next season's fruit, it's about time to share details of a super fun citrus-themed gathering a while back with the other ladies of our neighborhood court.
I have two mature navel orange trees (that still hold fruit year round, mind you, I just can't eat enough!) a mature happy pink grapefruit (just wish I liked it more) and a lemon tree.  For the past few years I've dreamed of having a party themed on using citrus produce.  I even made invitations last year – – but never filled in the details and the appropriate season came and went.  So when this party finally came to be this year it was deeply satisfying.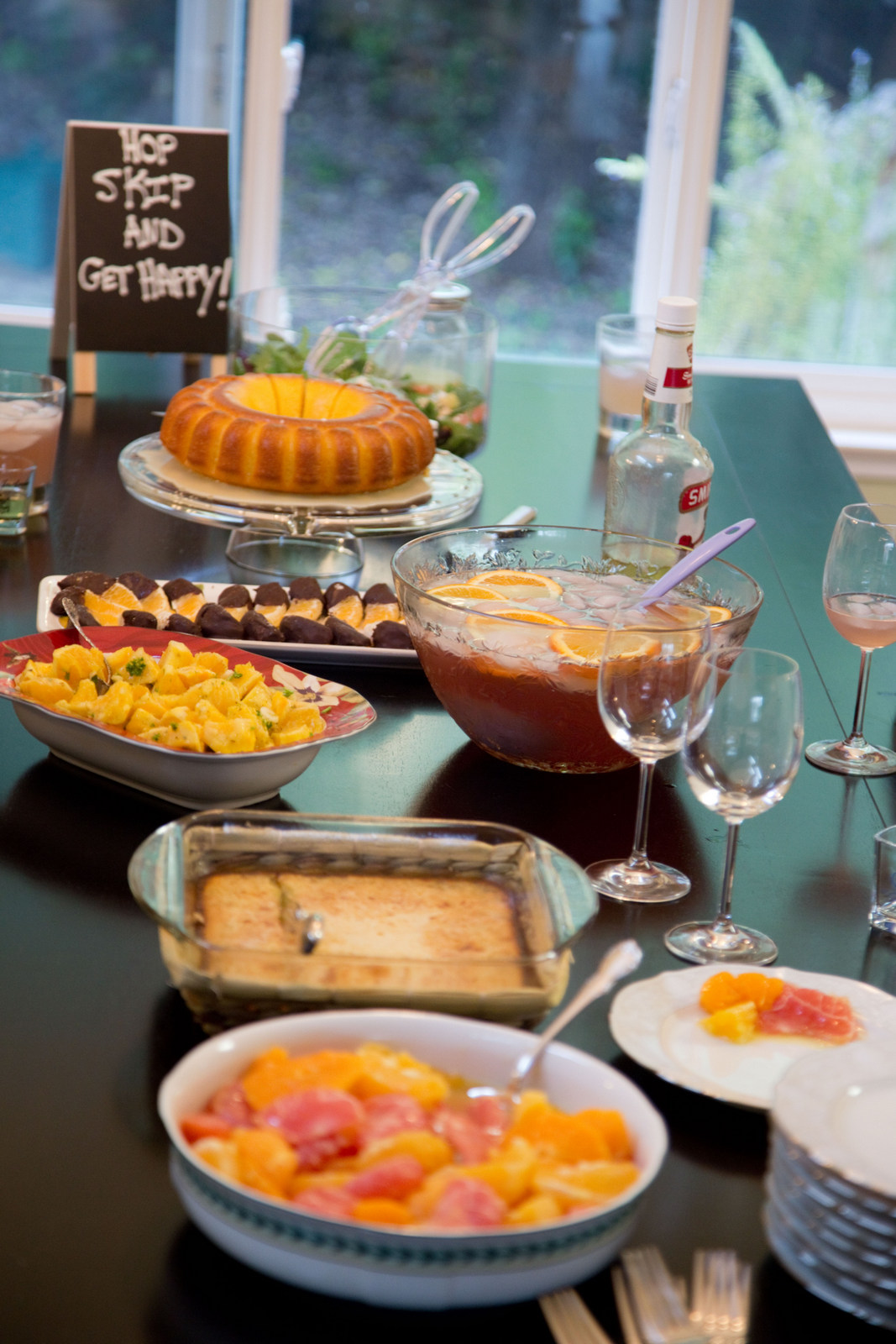 I had collected ideas and recipes on a pinterest board for a long time and selected a few items to prepare (and one recipe – citrus salts – to make together when the guests arrived, taking home small jars as party favors). I also made it optional for guests to bring a citrus-inspired dish or idea to the party, and most of the ladies did.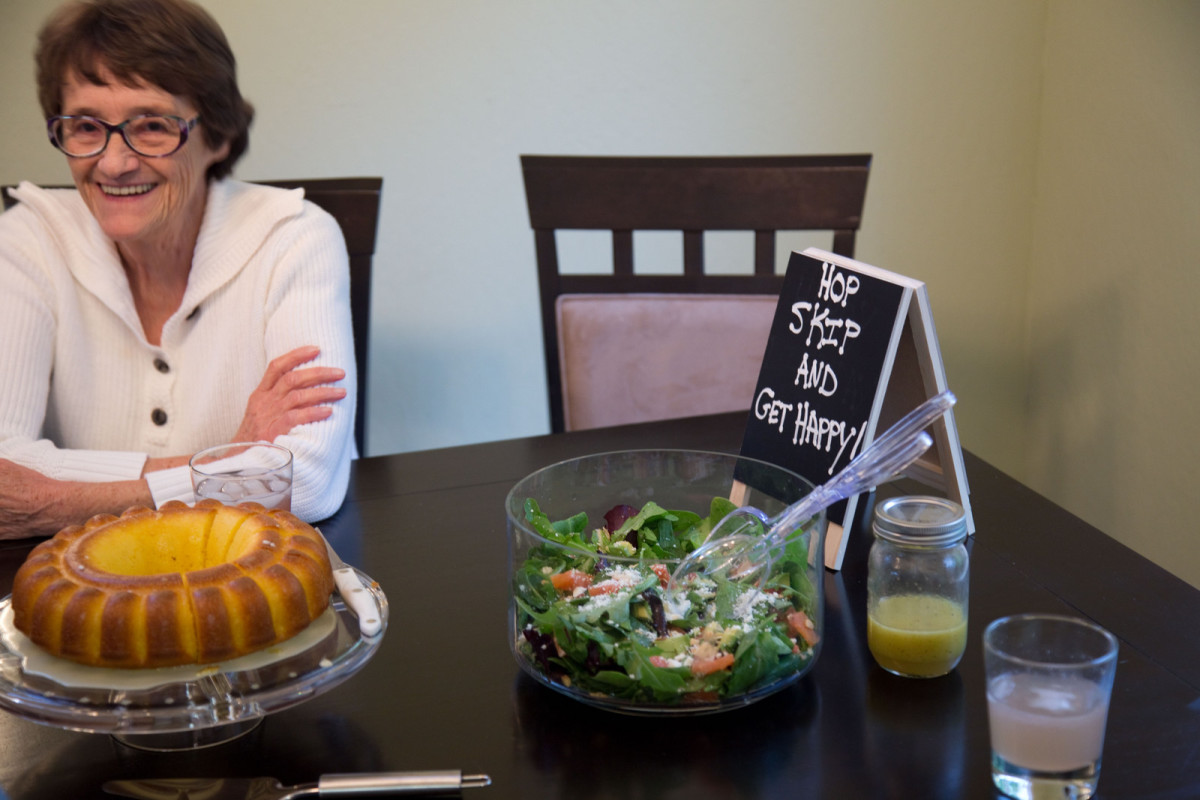 Orange bundt cake, with orange glaze / Salad with grapefruit wedges and citrus vinaigrette / Simple grapefruit soda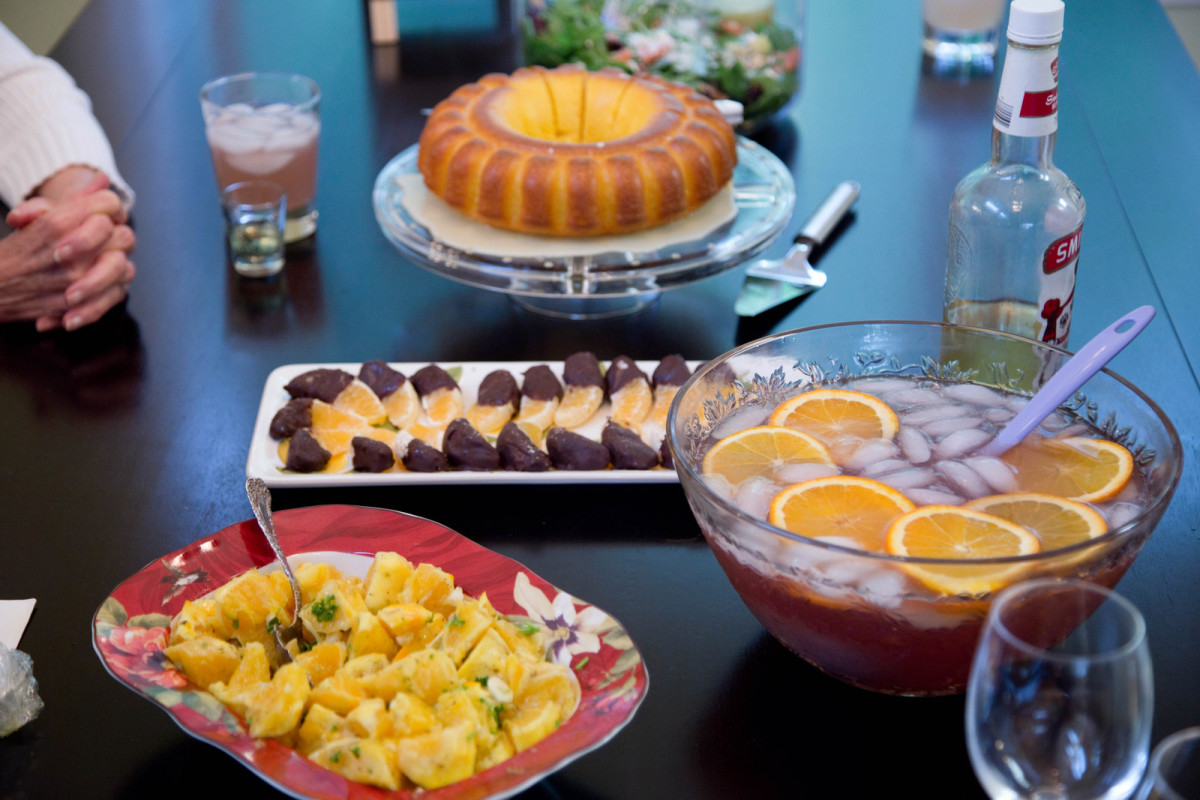 Punch! / Chocolate dipped orange wedges sprinkled with citrus salt / savory orange salad (with garlic and parsley – apparently an Italian palate cleanser at BBQ's – my favorite discovery from the neighbors!)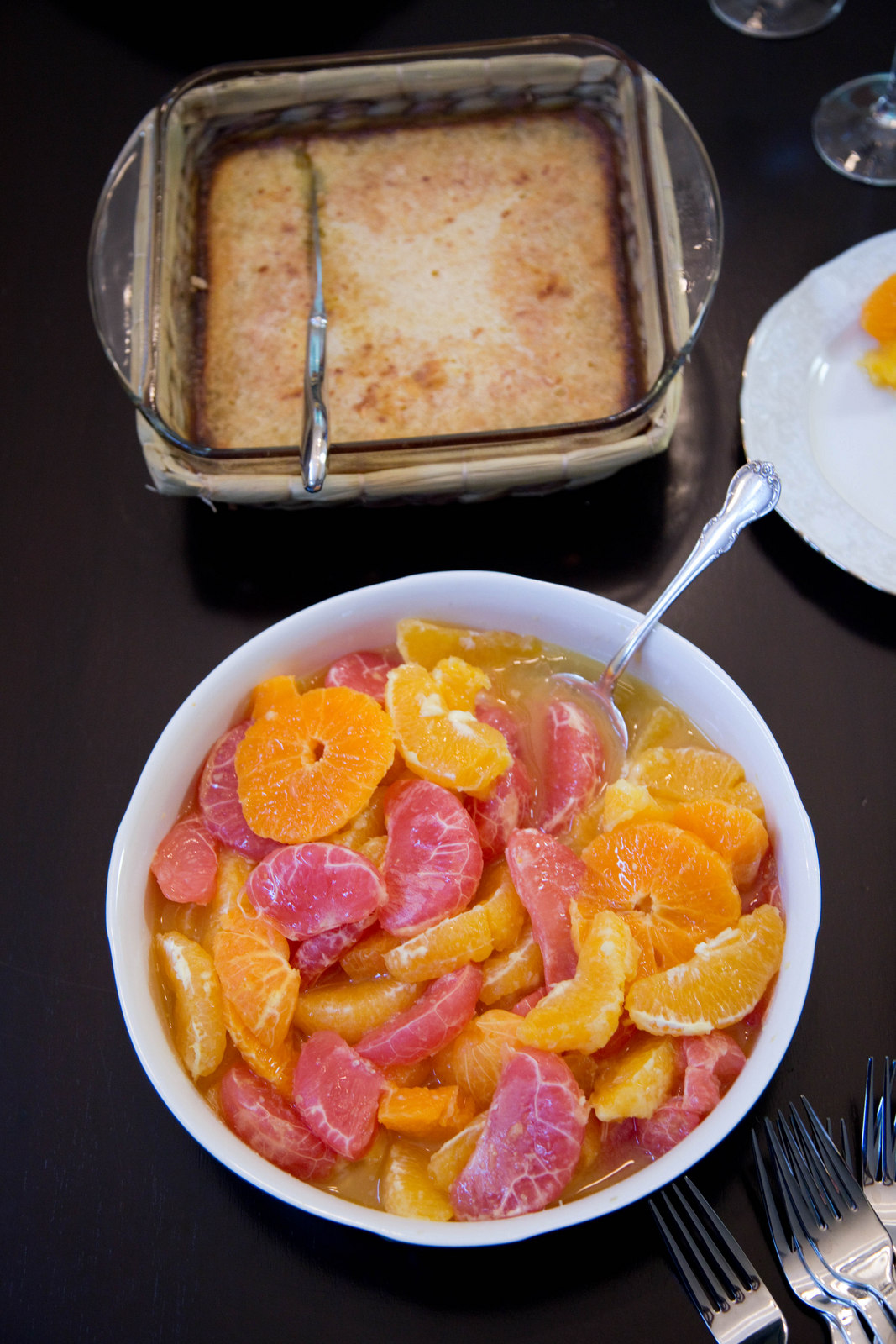 Lemon bars / Mixed citrus in sweet sauce
And the things I made up close…orange cake.
Chocolate Dipped Navel Orange Wedges Sprinkled with Citrus Salt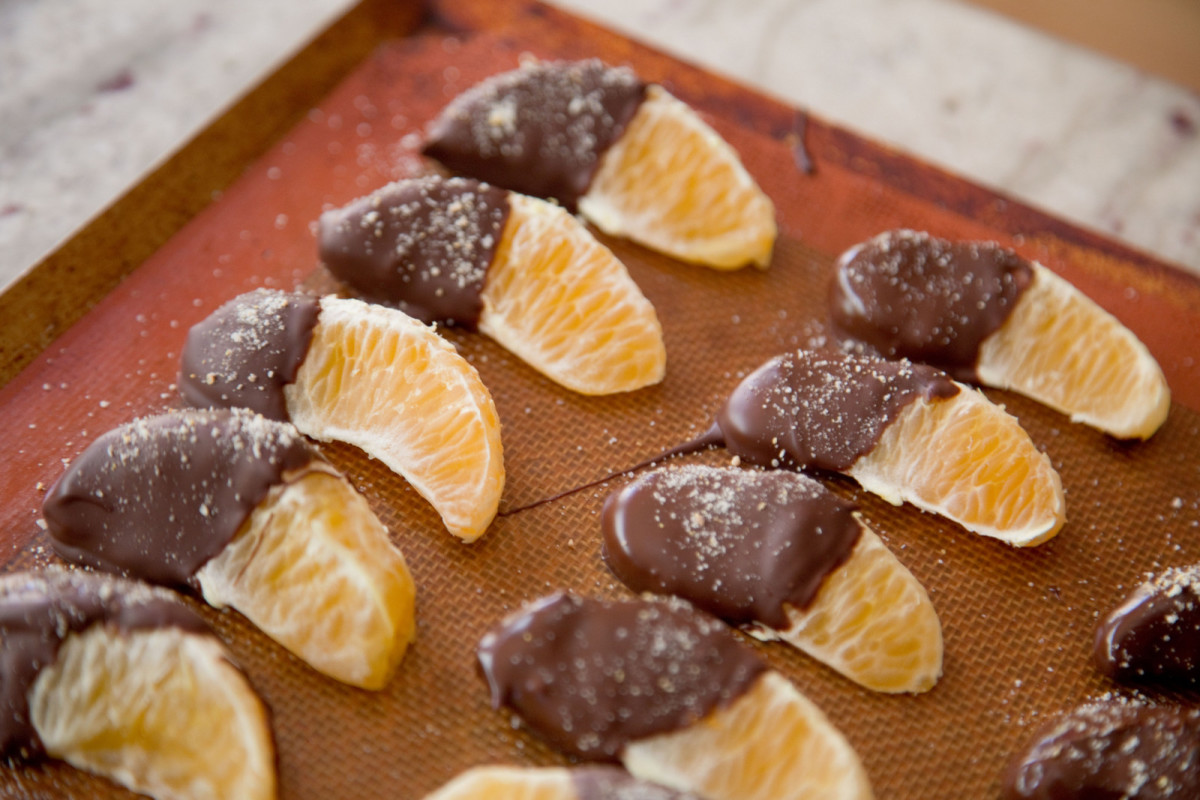 Dried Orange Rounds – I made a bunch to use as decoration (wreath, garland, etc.) but never ended up getting around to it.
These are the canisters I bought at Costplus for a dollar that we filled with fresh made citrus salts and sent home as favors…in the back were small bottles I was going to use to make a citrus liqueur or extract but that didn't end up happening either.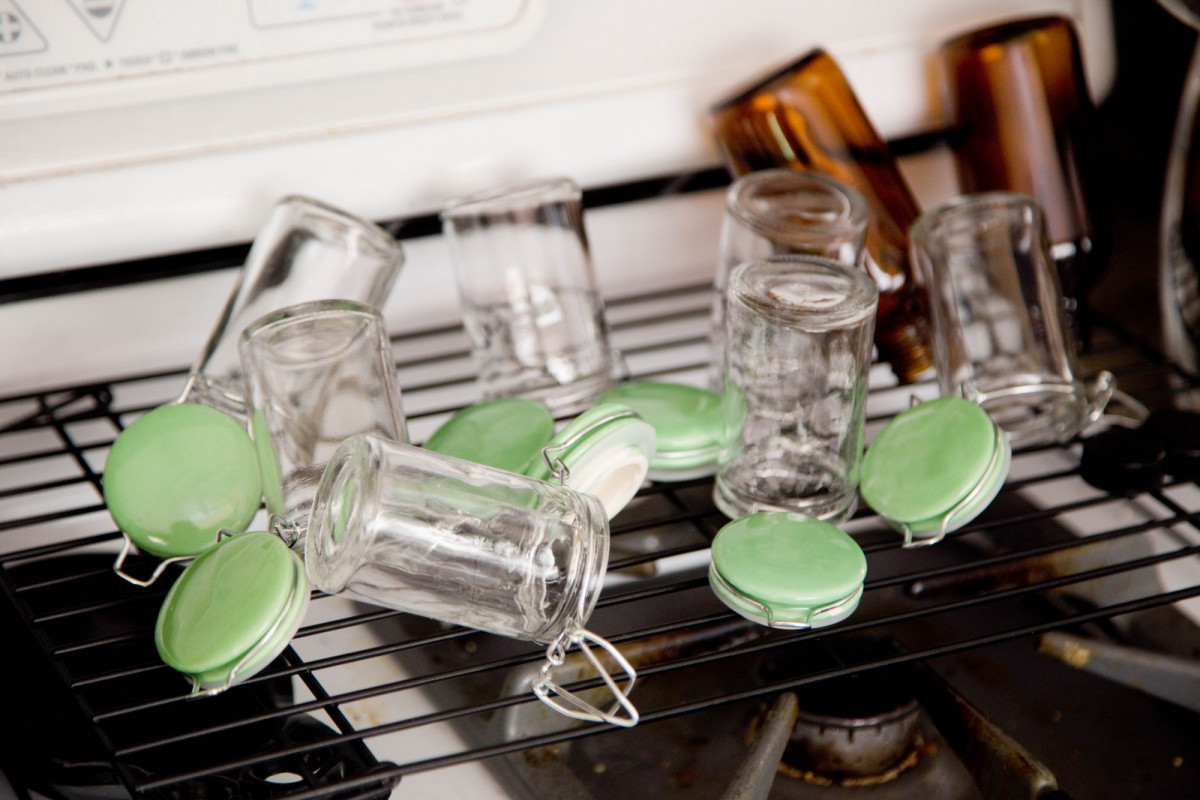 The kids laughing at each other playing with our massive grapefruit…
The other memorable moment was when my older neighbor arrived and Dylan was chatting with her while I was scrambling last minute (apparently I had written two different times on the invitations so I had half the guests show up 30 minutes before I expected them – oops!  I guess I should know better than to do all my creative work at midnight).  I didn't quite hear the question but heard my neighbor answer "well, I'm old, these are wrinkles" oh great.  Apparently he wondered about the lines on her face.  Nice.  Innocent, I guess. 🙂
Anybody have any favorite ideas of what to do with a boatload of citrus each year?