Double Exposures
My photography group introduced me to double exposures recently, taking two photos on top of each other (same "frame" if it were film). I was inspired by the silhouette portrait images I saw on this tutorial here and have been playing around with it ever since.  It's been a tricky skill to learn, so I'm showing some of the progression here.
First I went out in my backyard and with lack of available model took a selfie into the sky.  Then I experimented doubling it with various greenery in my yard.   These first ones were my best from that experiment.
This was one of my shots I learned from (because it didn't work)…the silhouette background (shooting into the sky) is key.  The silhouette darkened is better, and/or eyes closed, the facial and hair details detract from the blend.  Also, not all plant textures work well – some are too busy, or too contrasted (light flowers, dark greenery).  The contrast needs to be high (silhouette dark/almost black) and the sky white (otherwise any color will show the second image coming through).
I started looking for friends to model for me so I didn't have to strain my neck taking more selfies.  I learned it helps if the subject isn't wearing white or highly contrasting clothing with prints.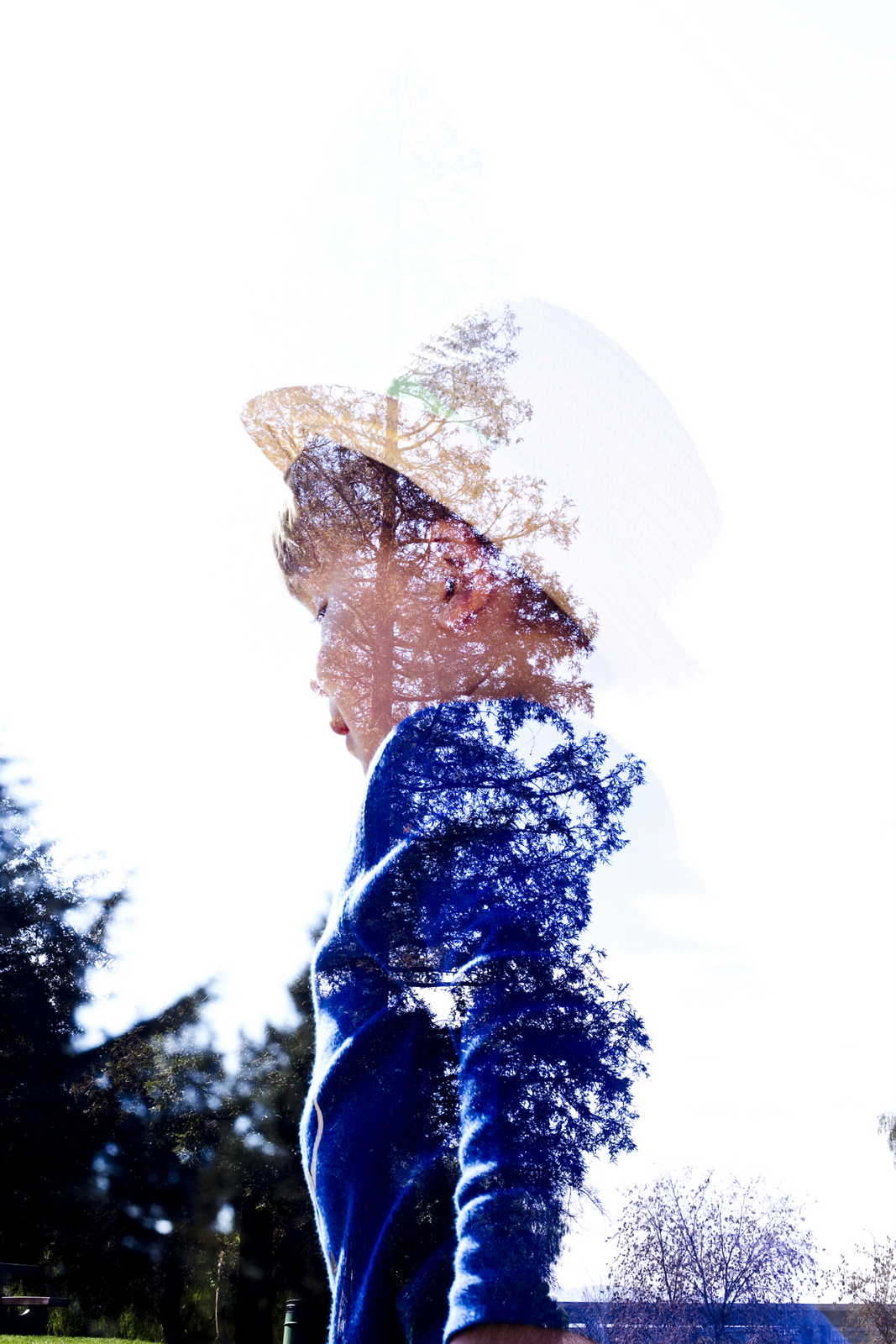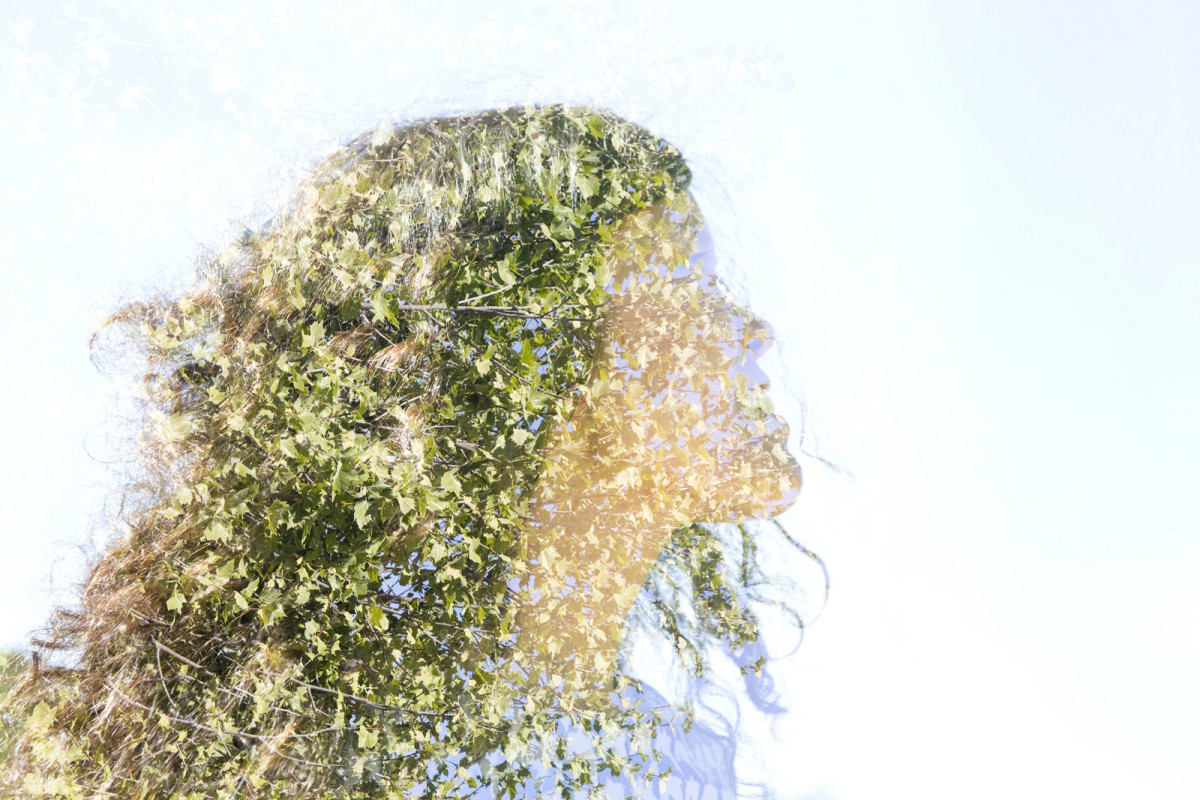 Here's a family portrait I played with from a professional session…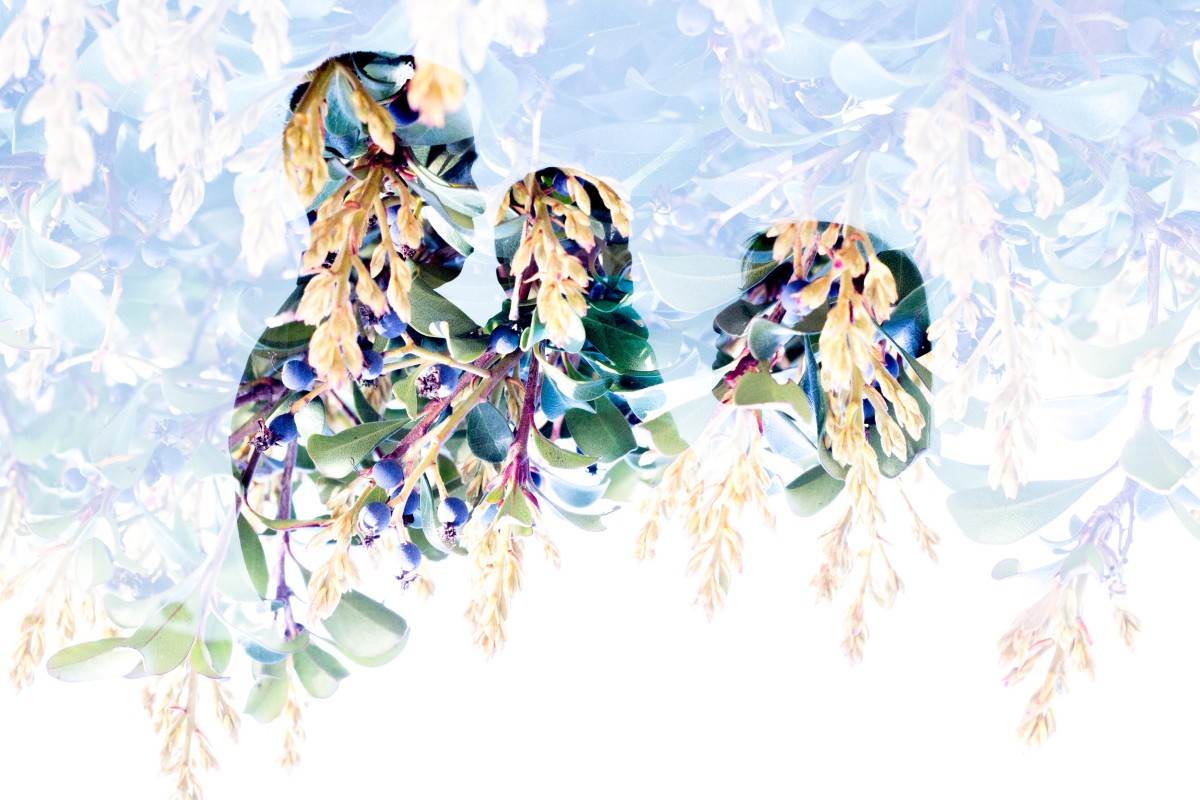 Interesting depth on this next one…but Tyler said it looks like some sort of skin disease.  (thanks, hon).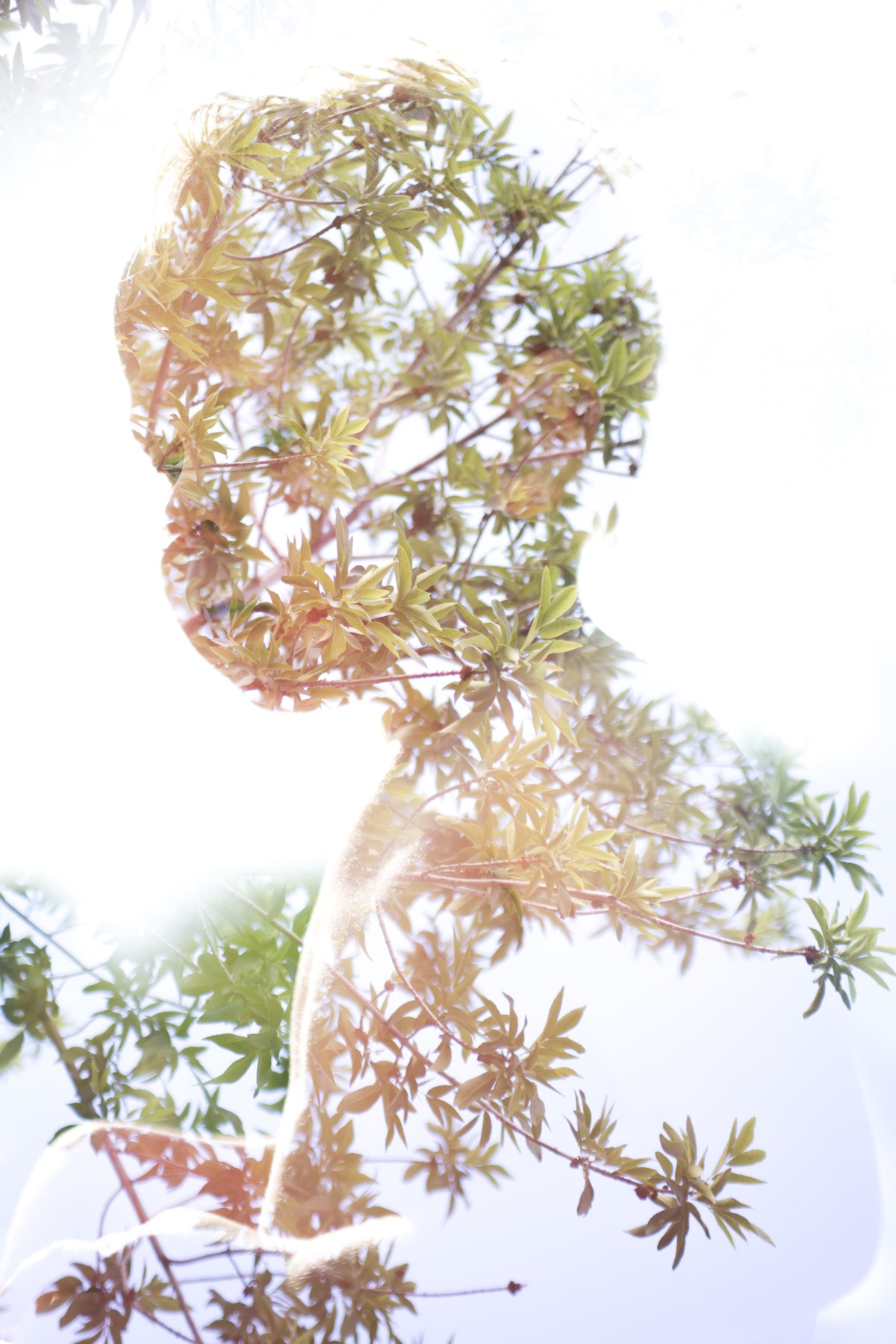 Fun, huh?  I still want to try different silhouettes…expectant mother, a whole family, different facial angles.  And I want to pair with different 2nd shot: a broader landscape (city line, full treeline or mountain curve) and get a floral shot that makes the skin look more like it's covered in a tattoo or nylons.  So much to play around with!