The week in phone pics
Proof that the neighborhood kitty actually let us pet her once…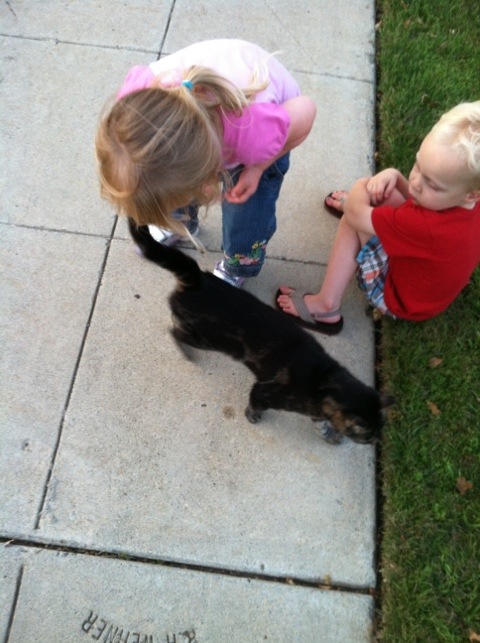 He rides in his own now, and pops his back foot.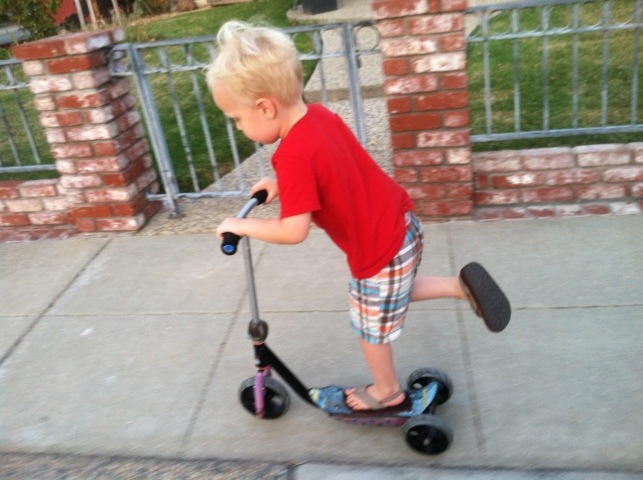 Fell asleep reading…just like his daddy.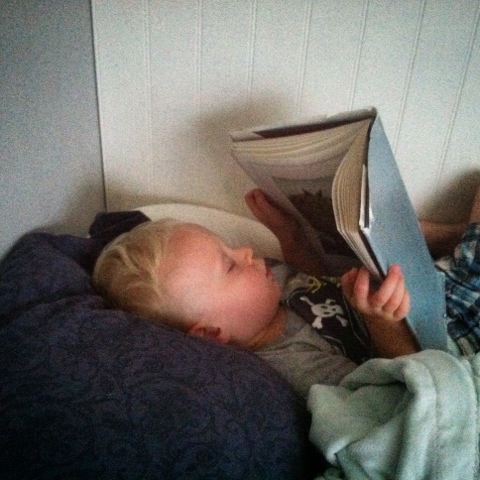 Best way to eat greens…a daily ritual for us now.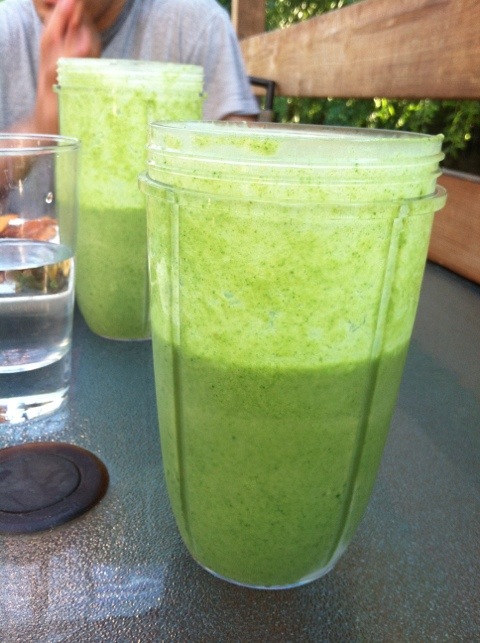 Home made root chips. Not bad! Not a big fan of hot oil splatter burns, though. 🙁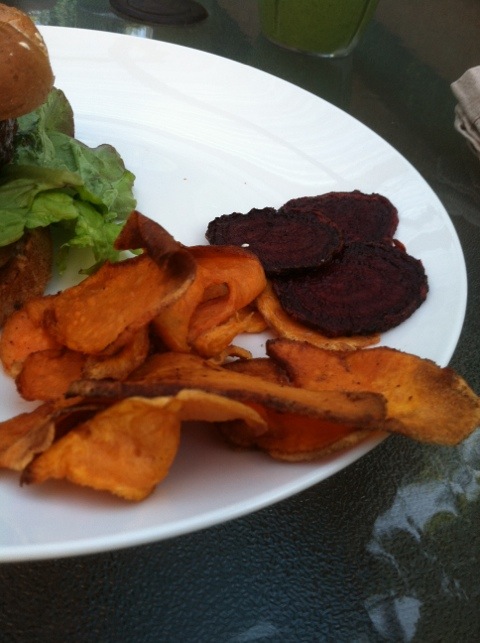 Child labor. But if Daddy's doing it, it must be fun!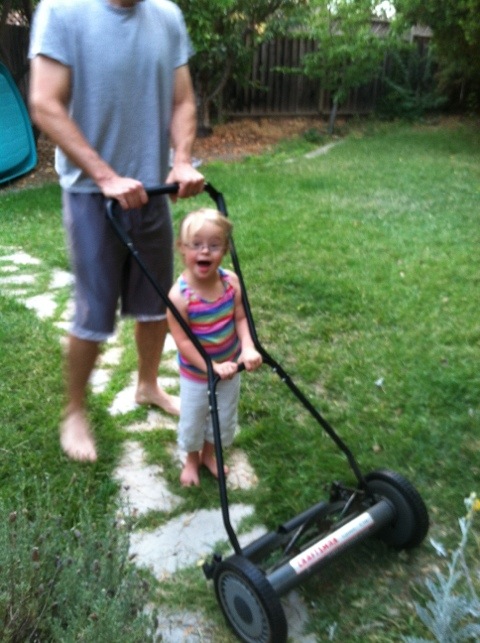 Carousel. Thrill for the kids, but quite dizzying when I'm holding on to them instead of riding my own animal!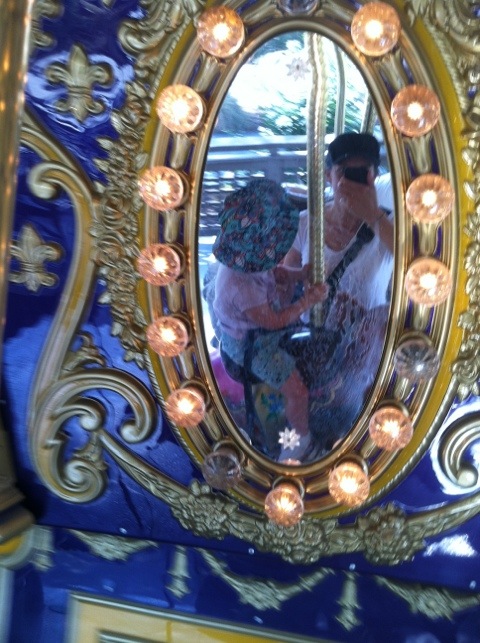 Birthday party at the bounce land and arcade. They love to drive!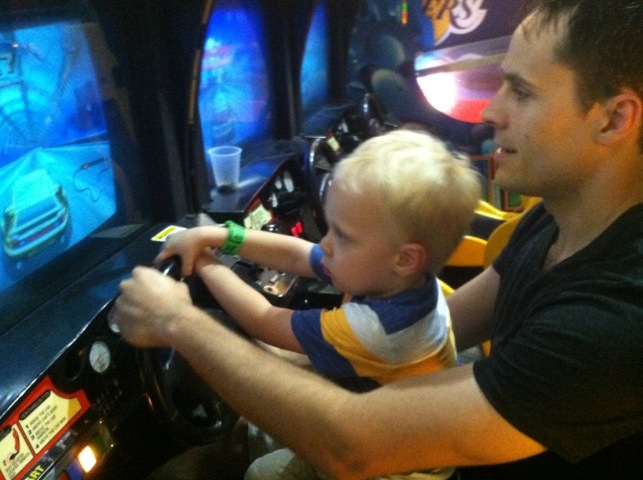 …and this is the moment he will bring up in future therapy…Batman whack-a-mole. The second the Joker heads popped out of the holes and started laughing he freaked out. We've been telling that story over and over as he wants to talk about it and process. I've been explaining good guys/bad guys and some version of super hero theology. Oh, my sensitive little boy.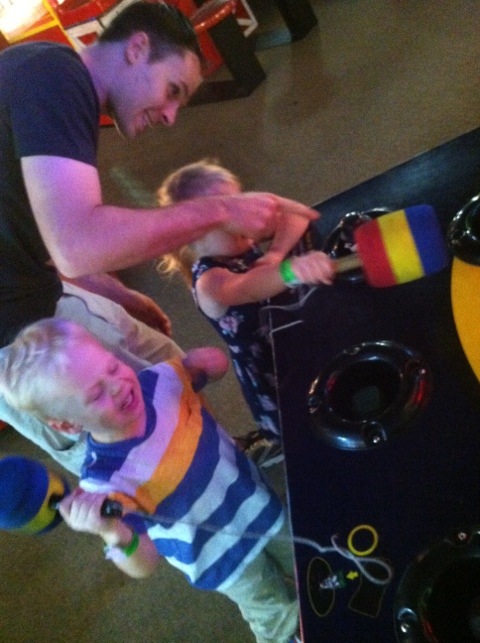 I swore last week I would not attempt a two-kid trip to Sprouts again…what was I thinking when I went back for more crazy toddler grocery shopping this week?? Later that day I re-dedicated myself to double-seat carts…thank you Costco and Home Depot for making shopping possible. The steering wheels are a nice touch.