Whirlwind
So much for the simplicity and decluttering sentiments of a month ago!   I got swept up in a whirlwind in the last two weeks…twisted around with some crazy party planning, a few solo days with the kids, and of course some more scenic adventures.  Here's a little catch up for you.
The biggest event was a surprise bridal shower I threw for my soon-to-be sister-in-law.  This is the love of Tyler's brother's life – the brother who is fighting cancer, who we are out here to support – and she is awesome!  It was so much fun to plan and execute this happy celebration for her.  Hearts happy all around.  And I love that one of the best ways to show love to my brother-in-law is to pamper his sweetheart.  Here are a few highlights:
last minute + no printer = hand scribed invitations (a design on Mixbook) – – – Lots of fun Pinterest searching led to these cute bride/groom clothes pins and nail polish favors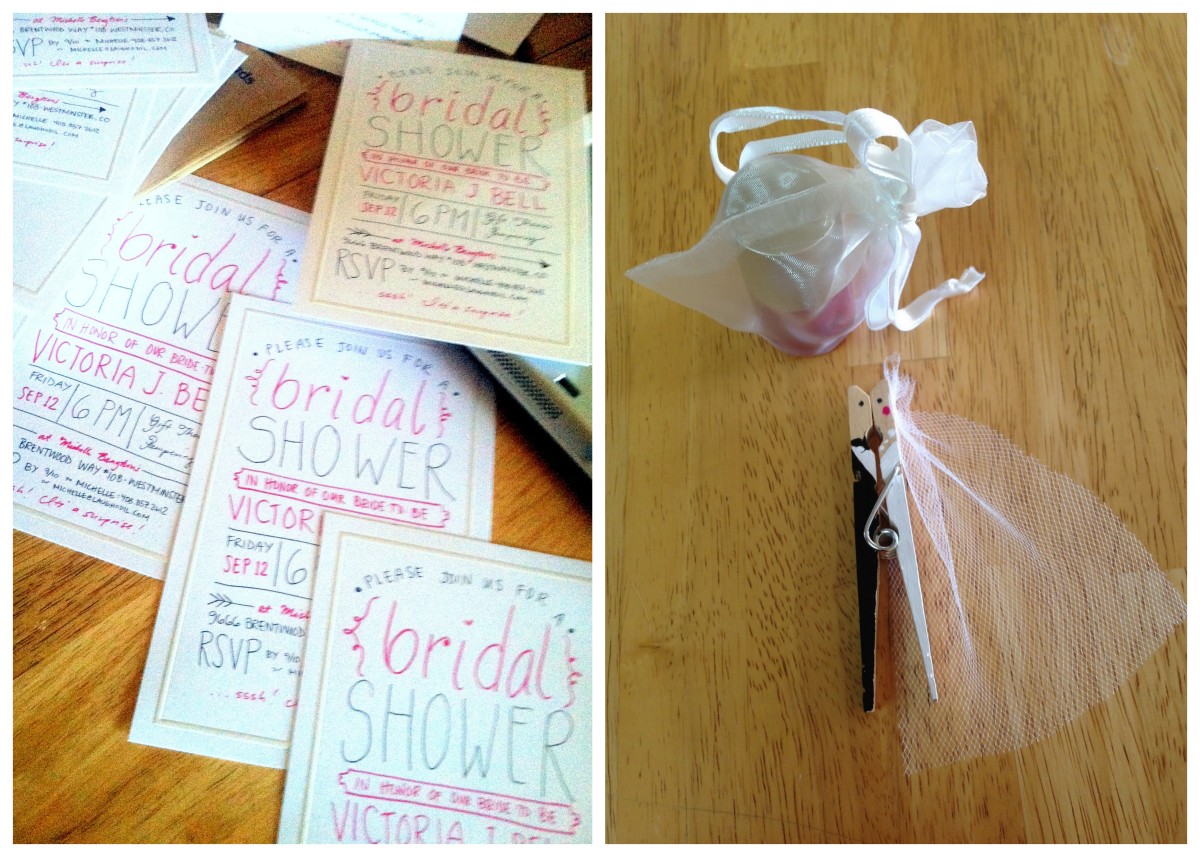 The bride (I made a little veil clip for her to wear), a banner (cut up cereal boxes spray painted gold, black ink letters, glue-gunned to a string), and bought their initials for decor
Guest of Honor surrounded by her grandmas and some of her aunties.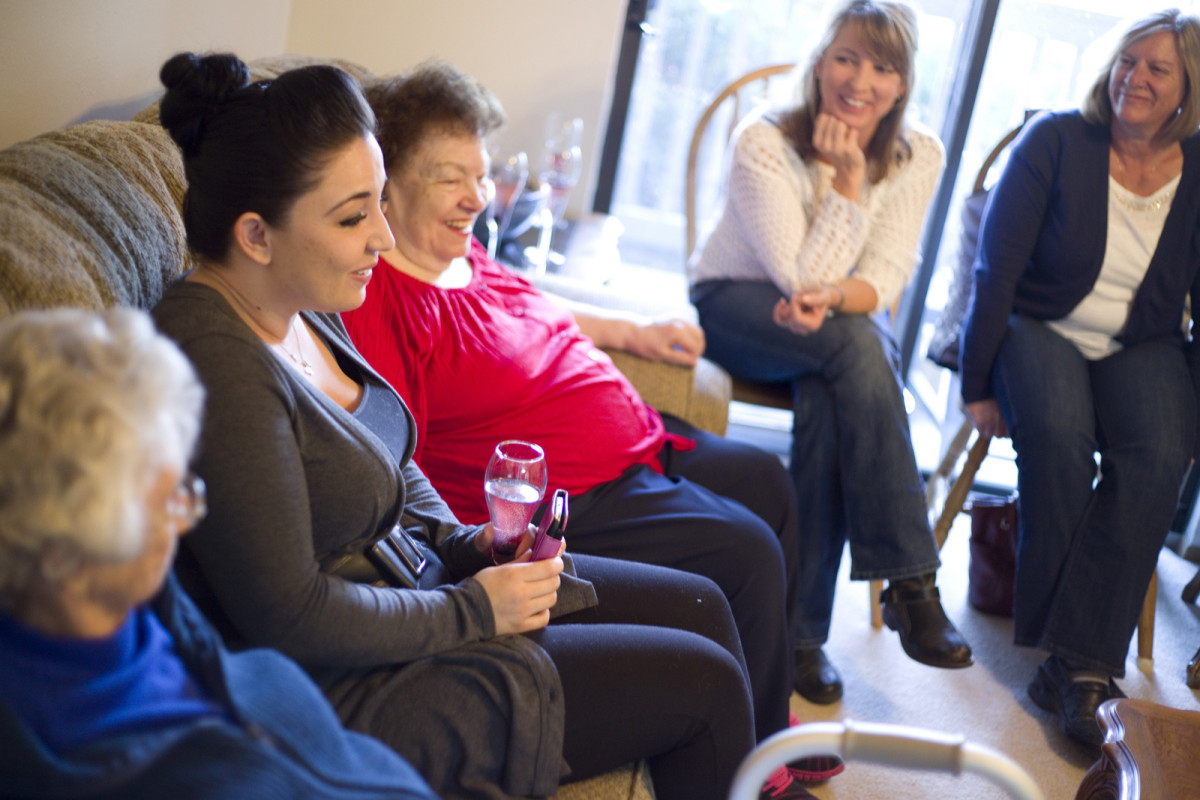 In other news…I took the kids to get haircuts.  It was Dylan's first time in the barber chair and the first time Whitney had any recollection of it.  Whitney twirls her hair when she's tired so one side was all pulled out inches shorter than the other (and her long hair was getting in crazy knots when she sleeps), and Dylan's had just become a fluffy mess. It was time.
 Dylan took the haircut very seriously.  He sat still but cried almost the whole time until the lollipop – note the pathetic tear.
Whitney was in heaven!   At home she loves brushing hair and using the pretend blow dryer.   She watched Dylan get his hair done and kept insisting "Whitney turn!"  When it finally was her turn I had to hold her head still because she was such a wiggle worm (and I was so afraid the lady would chop her hair off too short).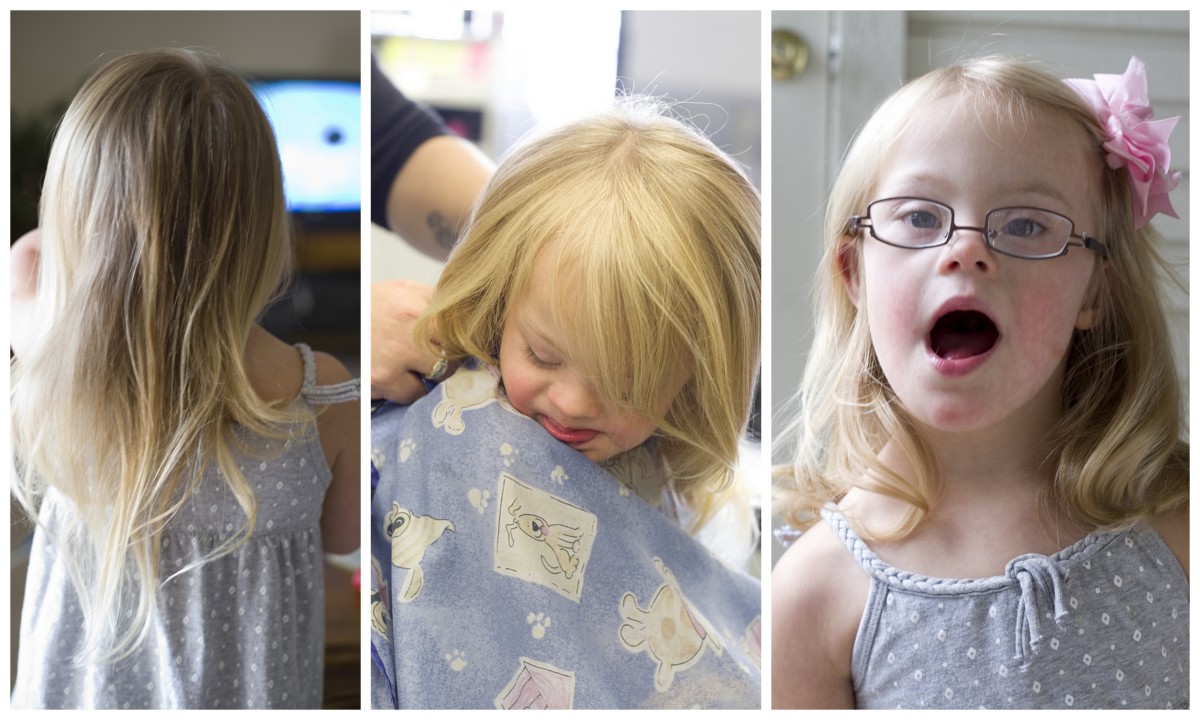 Daddy taught the kids that hills are for rolling.  It was all fun and games until Dylan says to me "Let's all roll down together – Mommy, Daddy, Whitney, Dylan!"  and I was guilted into the itchy fun.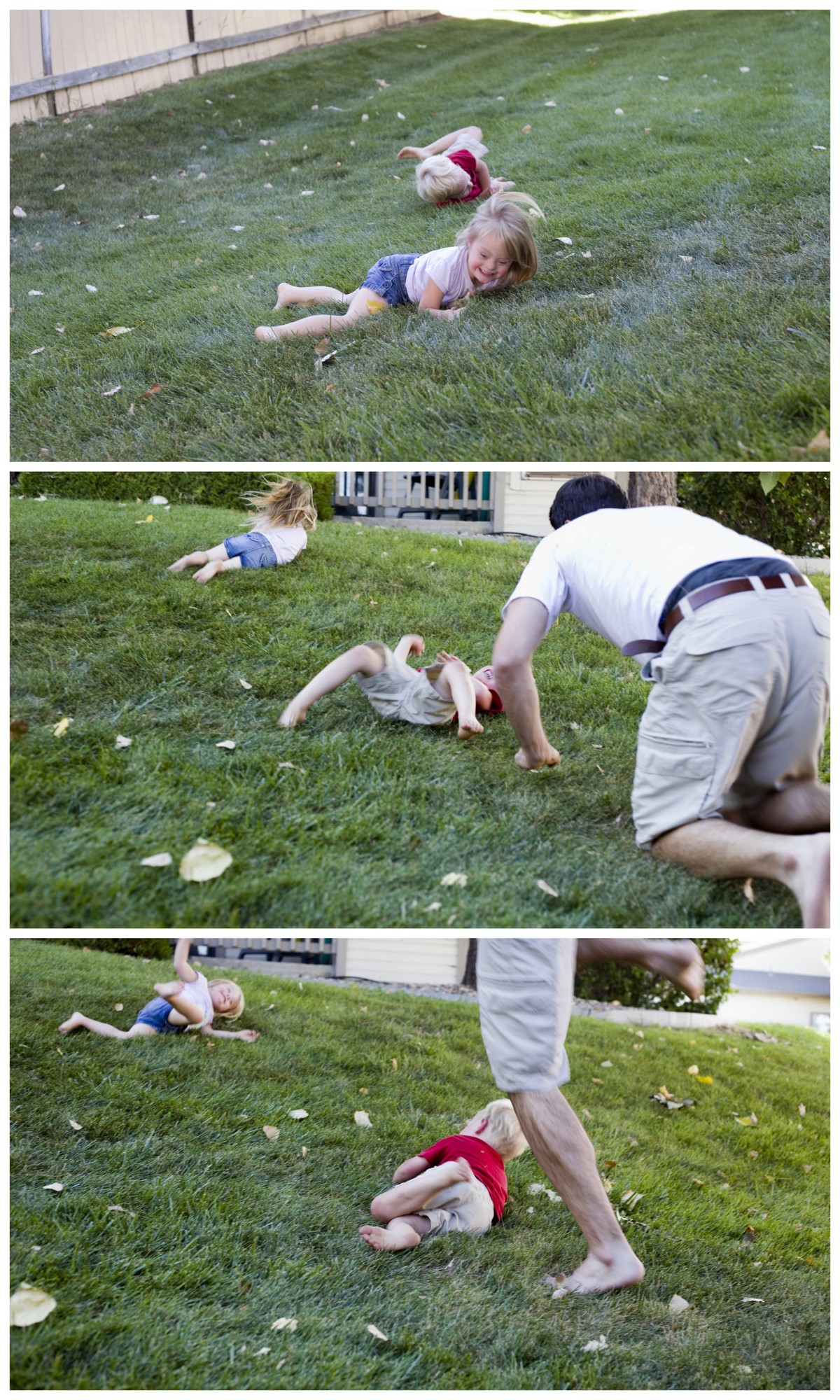 Video:
Special cousin time…
Back in Aunt Jan's Fields…
Adventure to Rocky Mountain National Park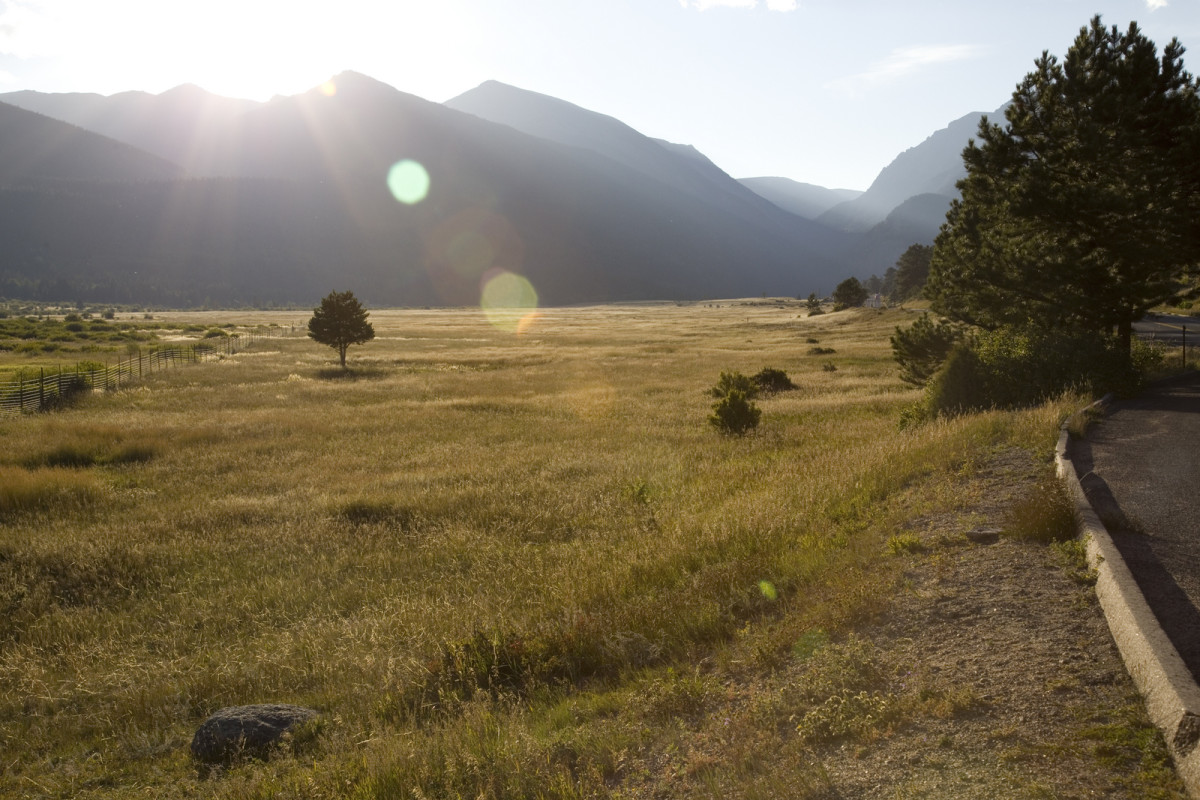 (my dear friend TingTing in town visiting for the day!)
After a day of looking for bull Elk, we finally saw a herd a few hundred feet before exiting the park!  This one even bugled for us!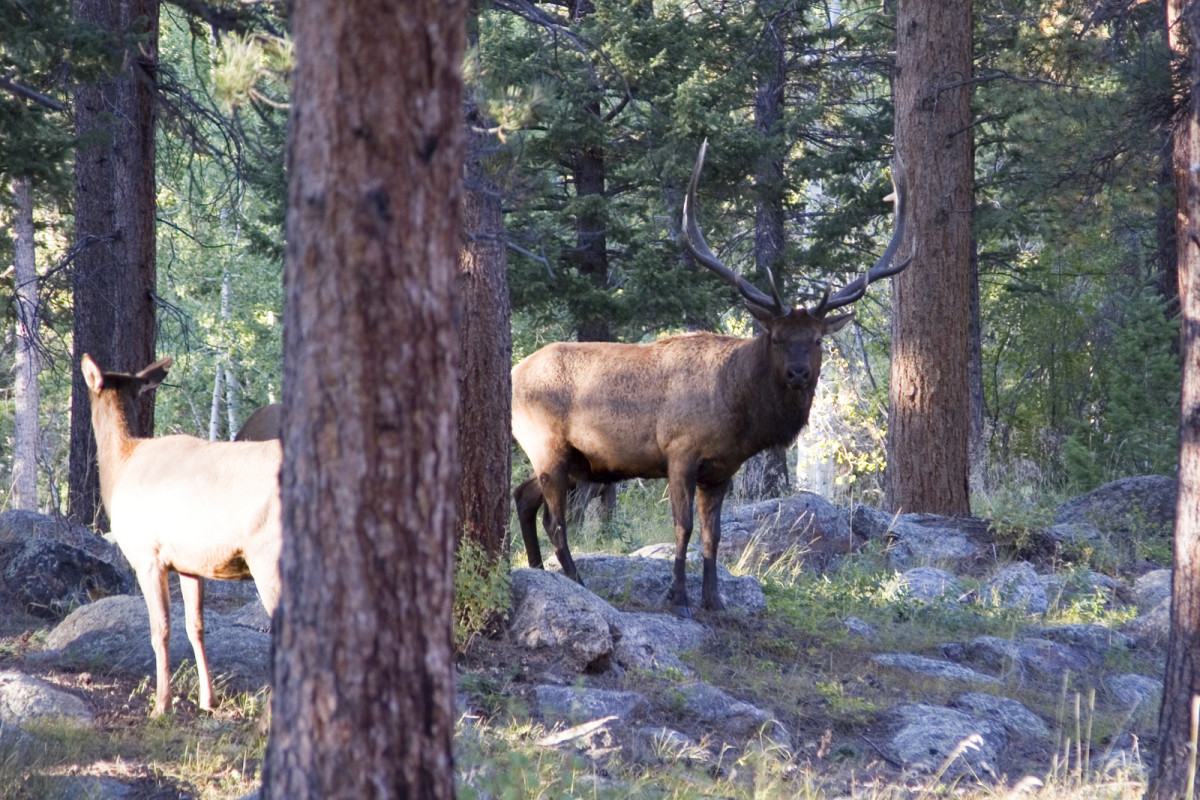 You know you're loved when the whole couch is open but your brother has to sit practically on top of you…