Worthwhile Life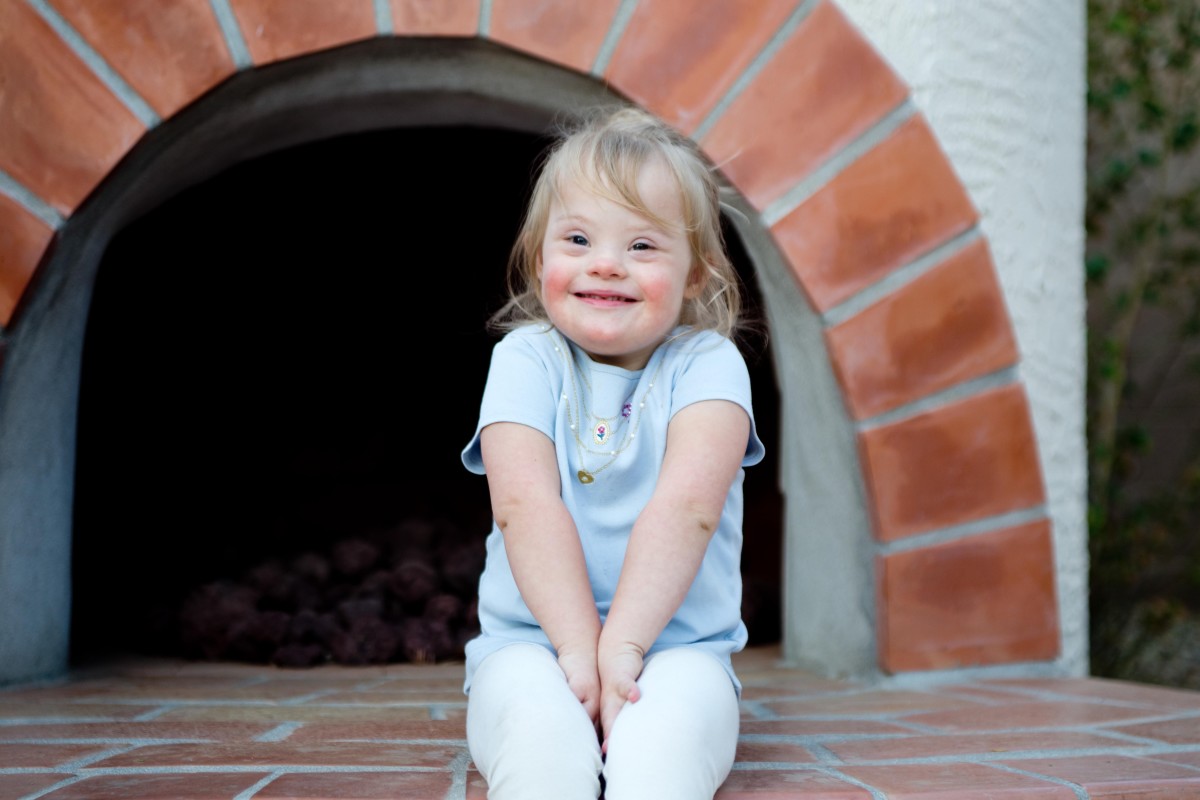 Whitney has so much joy.  She delights in the simple things.  She loves people and joining in with whatever the fun is.  She really enjoys her life.  She has her own ideas of what she wants (and is typically stubborn about getting it).  I love hearing her laugh.  I'm constantly reminded how worthwhile her life is.  It's worthwhile of her delighted experience of it, as well as ours.
Here she is playing and laughing with daddy – so simple, and so happy!
Here she is doing her current favorite thing – "coloring".  You can see how she is working hard in this play and learning as she's trying to write her name and draw a person.  And she is so proud, she is constantly drawing and then saying "look it, Mommy!  Look it!"  I love this.
These are two videos we happened to take recently…but I could have shared so many more and different snippets from her whole 3.5 years of existence. It seems so bizarre at this stage to think that so many prenatal diagnoses of Down syndrome end in termination.  So crazy to think that anyone would consider even just these first three years of delightful life not worth living.
Here are some of the reasons I've come across that are given for aborting a baby with Down syndrome:
It's kinder to the child – who will experience so much trouble/suffering in their life.
They will never live on their own or have a meaningful life.
Parents: We don't have enough financial or emotional resources to care for a child with special needs.
Parents: "our quality of life would have been terrible" or "it will ruin our life"
Just crazy to think how vastly different my experience is on each of these points.  And also crazy to remember others (medical professionals included) who encouraged us to "consider our options" to abort our baby.  It felt so counter-cultural to continue the pregnancy.  I was so scared my future would be miserable.  How different it really is.  I hope those of you who have followed us even just a little on this blog have seen how worthwhile Whitney's life is, and how much we love our lives with her.  I wish I would have known then (when pregnant) what I know now about how much Whitney, even her having Down syndrome (or perhaps especially her having Down syndrome?) is truly a blessing.  And I'm sure the rest of our family….her brother, cousins, aunts and uncles, grandparents would all agree.

With her cousins recently for Easter.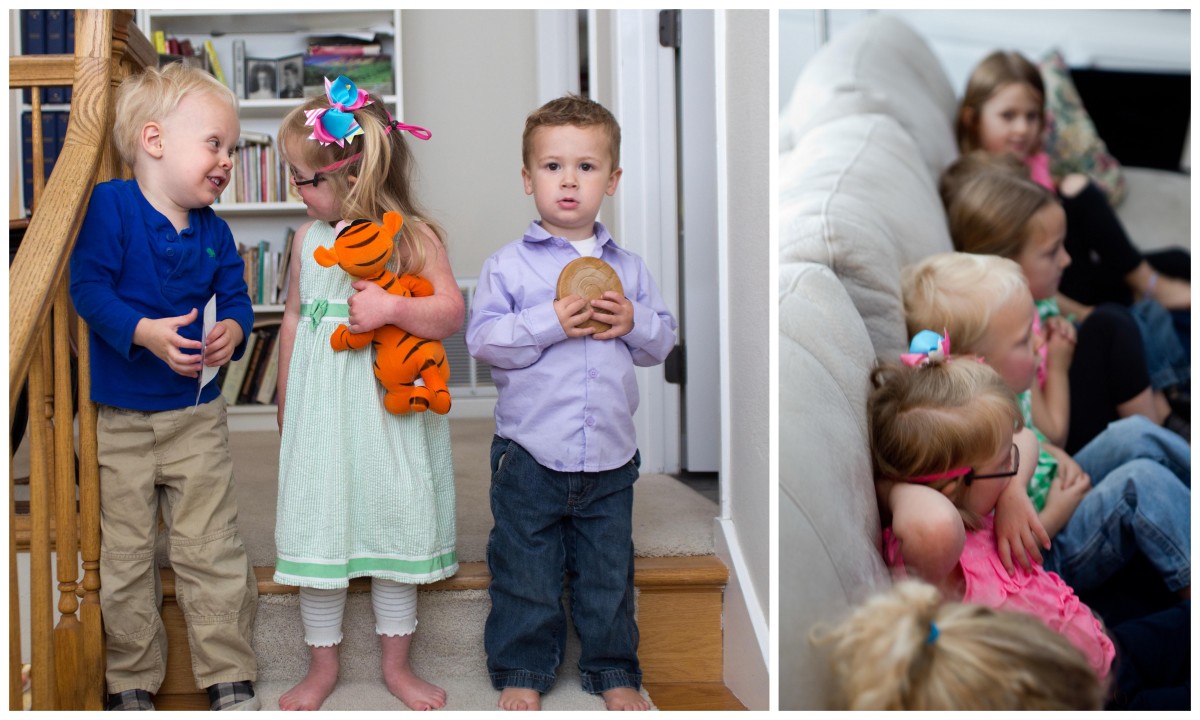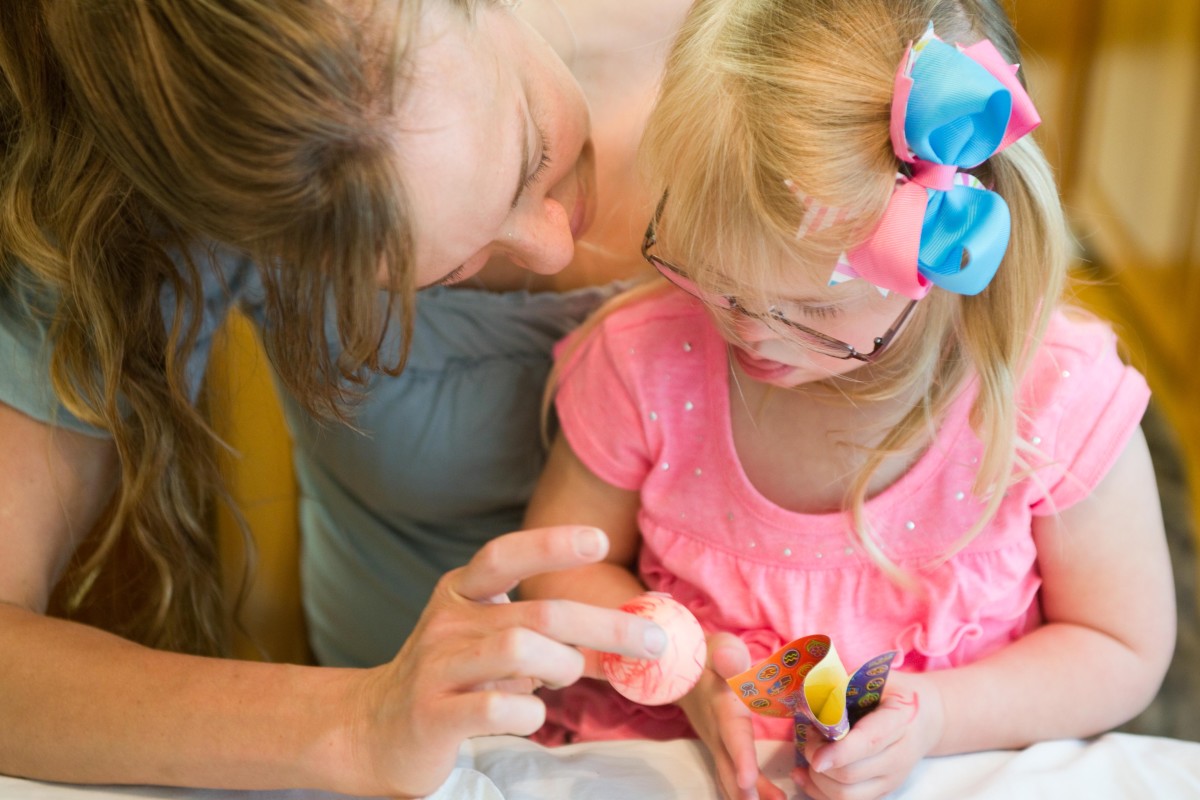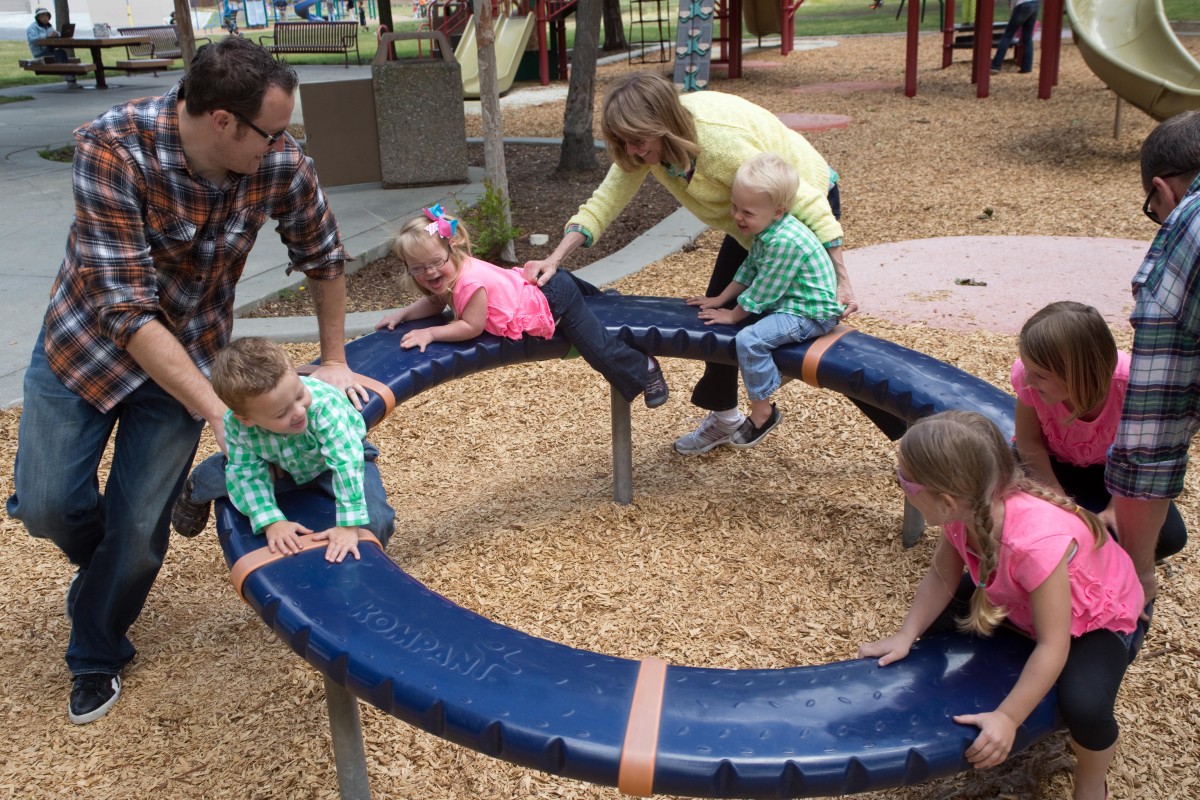 A selfie with my sweet girl.