Christmas at Home
Christmas at home means chasing each other in Santa hats. Candlelight service Christmas Eve. Staying up into the wee hours assembling gifts.  And just all around pajama merriment.

One benefit to being pint-sized is that your presents are sometimes bigger than you!  Our sweet neighbors delivered the kids these candy-wrapped and very exciting bouncy ball presents.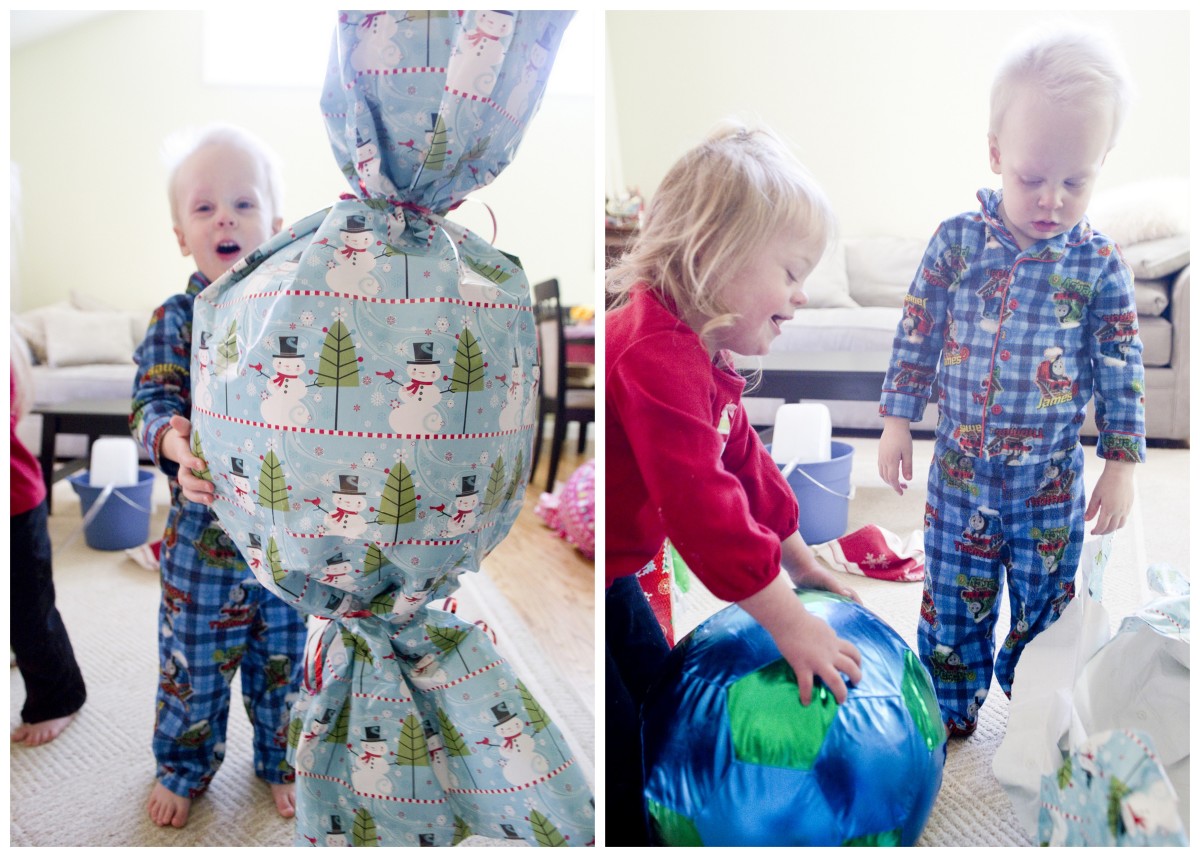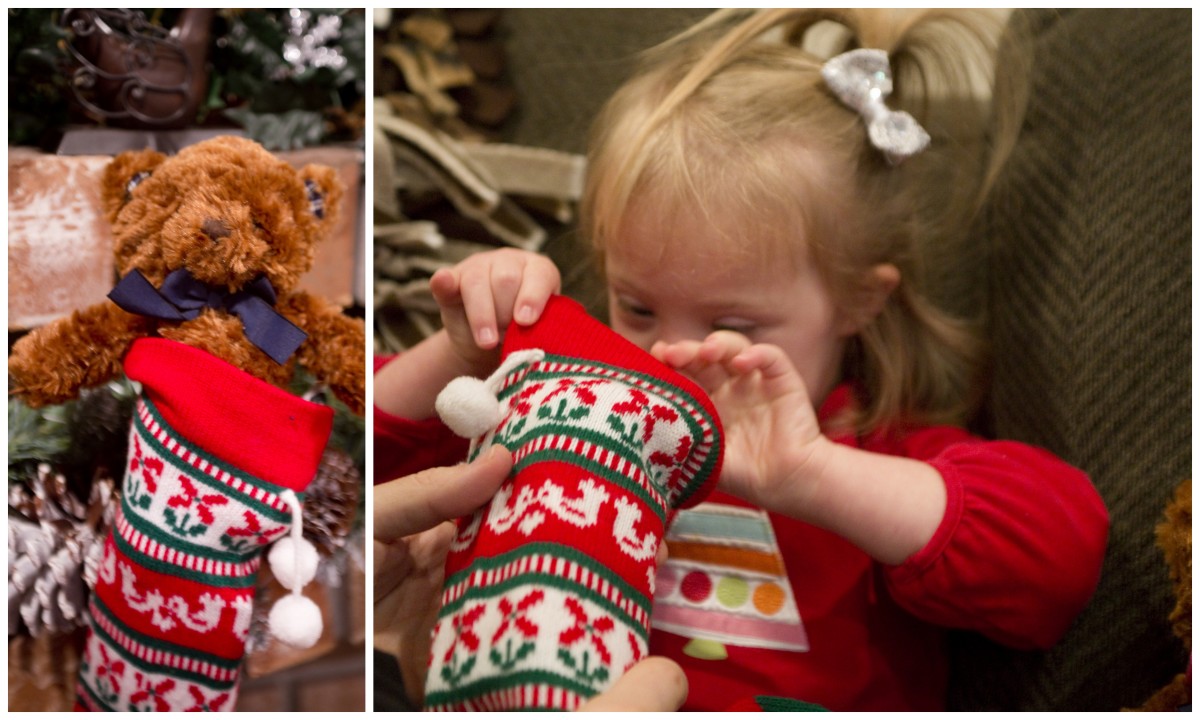 The kids could hardly get past their excitement about the graham crackers (W) and Cuties (D) in their stockings to see what else they might find.
What a fun and laid-back celebration.