Favorites
Today's Favorites….
Michelle: the Waffle Maker – I love this thing!  We had waffles today and they were just great. As usual.  And left us wondering why we don't have waffles more often?!  We like to eat them with syrup or yogurt, or even freeze them for a quick and easy meal or snack.  I want to try dipping them in chocolate for a dessert.   Sounds amazing, yes?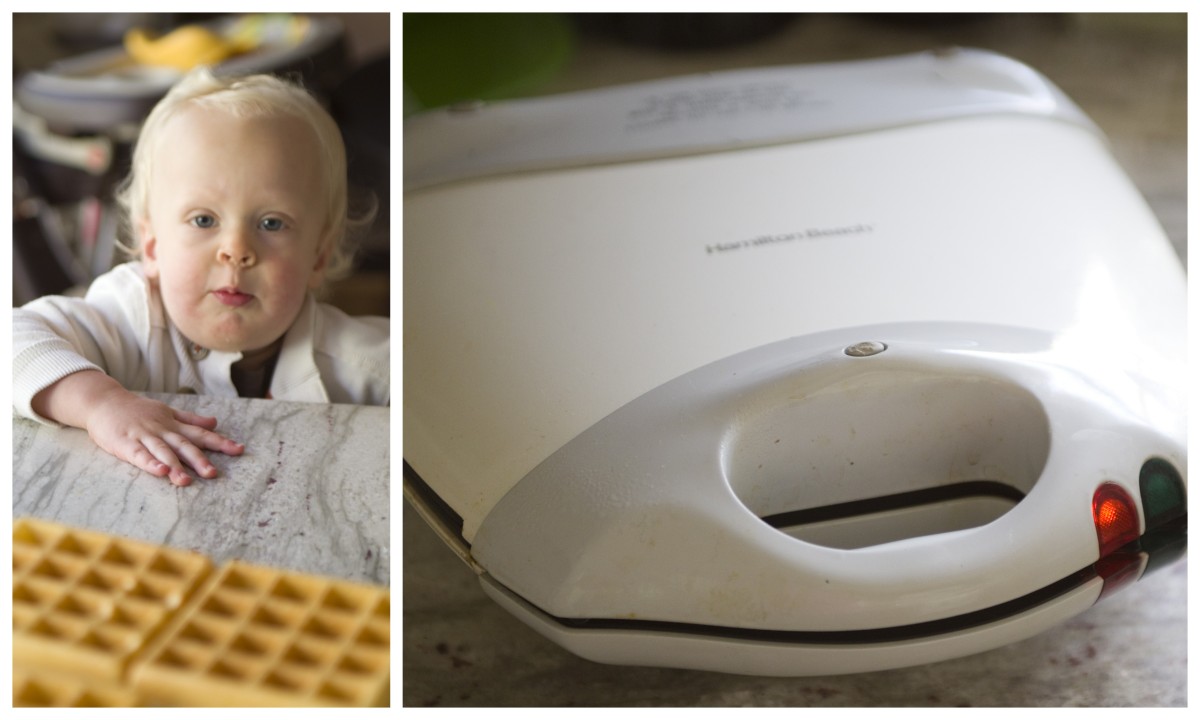 Dylan: dining chairs.  Good for climbing onto the dining table and other outlawed surfaces, as well as pushing to the kitchen to "help" mommy with things.  Note: sometimes two chairs (or five) are better than one, even if chairs each fit (and often host) two standing toddlers at simultaneously.

Whitney: the cardboard box – perfect size for hiding in and bursting open the flaps with delighted laughter when your brother comes to "find" you (or when you find him).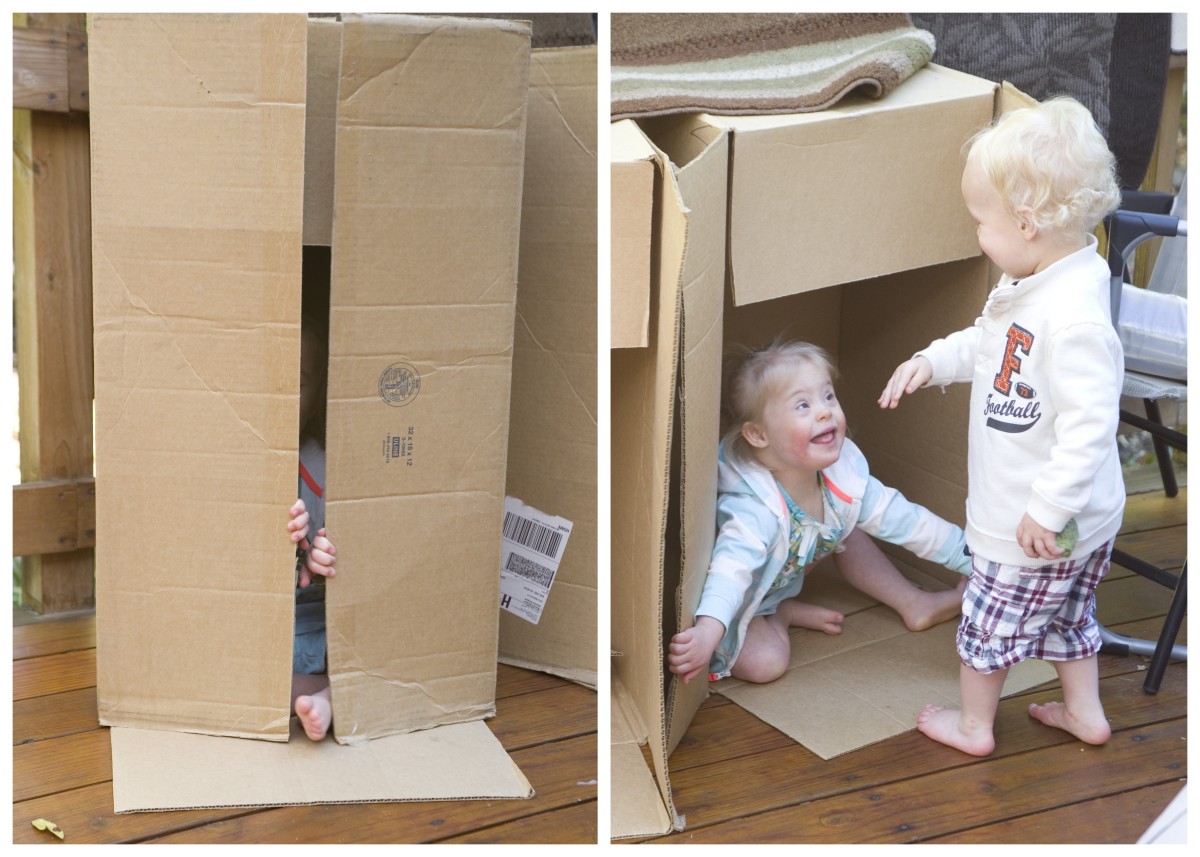 a close second: mommy's shoes