Photo Collection: Sunday Car Naps
There is something magical about sleeping children.  I can guarantee you that millions of parents have crept up on their sleeping babies tonight to take in a few moments of perfect peace.  It's a way of recharging the parental batteries and basking again in the miracle of life.  Look, it's a real person! Look how much he's grown!  It's one of the only moments to catch them still.
Children in their beds – precious.  Sleeping in the car – awkward!  Of course, I decide to make this one of my photo collections.  Contorted heads, gaping mouths, splayed out limbs and flushed cheeks.  Our kids fall asleep in the car every Sunday, and pretty much every Sunday I take a picture.  I know people who are so self conscious they will do anything rather than sleep in public (even on red-eye flights!) and it's pretty much a nightmare of my own to have my photo taken while asleep…so now that I share this publicly I expect none of you will ever want to go on long car rides with me and my camera lest I start collecting you.  I want to tell you you can rest assured knowing I won't catch you catching flies…but I only make promises I'm sure I can keep.
Whitney. From May 2012.
Somewhere along the way Dylan got his own collection.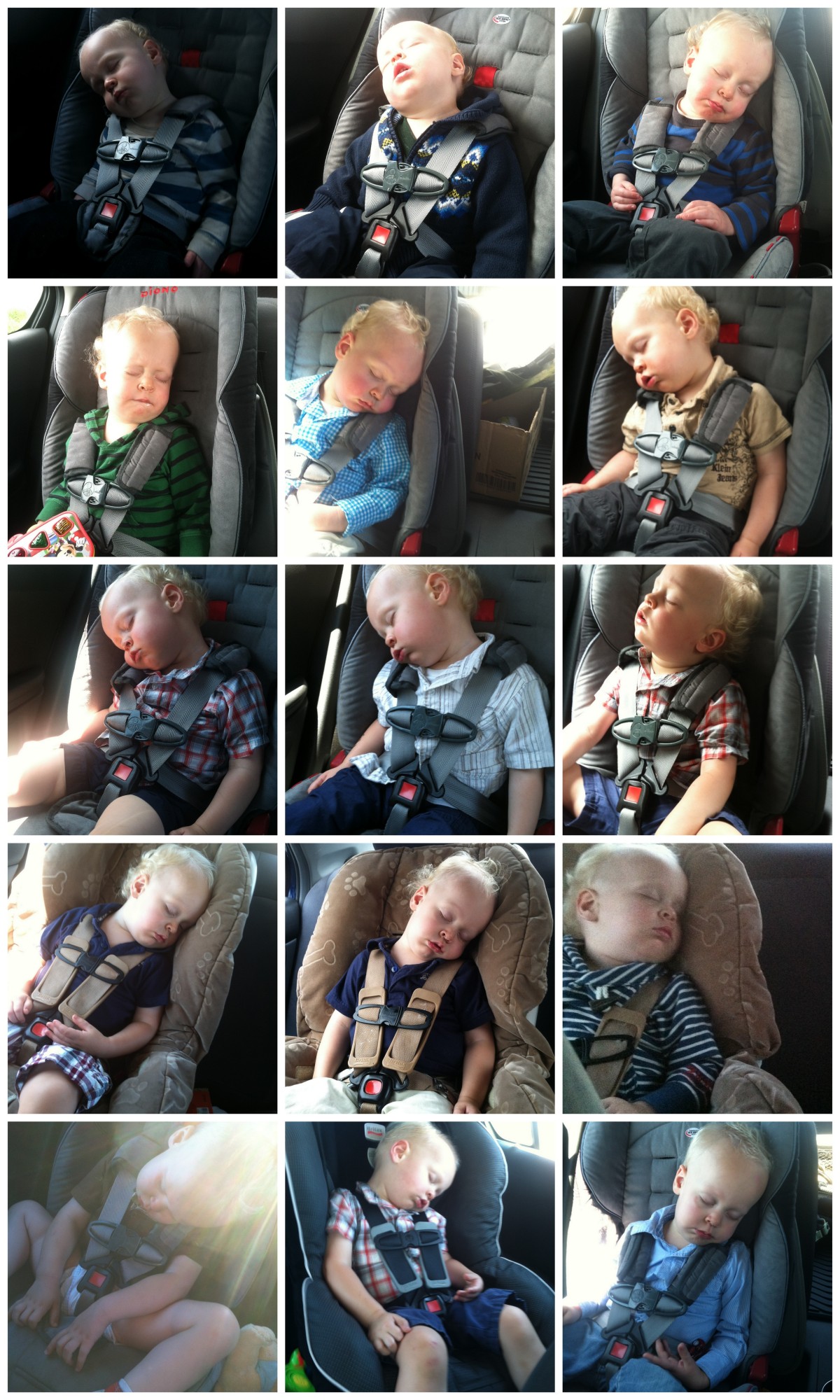 Wait 'til you see some of my other photo collections…