Pumpkins and Poppins'
'Tis the season for tradition!
This is the first Halloween that either of the kids had any clue (and still, not much) of what's going on.  I have been loving ushering them into the world of pumpkin farms and crunching on fallen leaves.  They may have been more interested in throwing straw and crawling around decorations than anything else.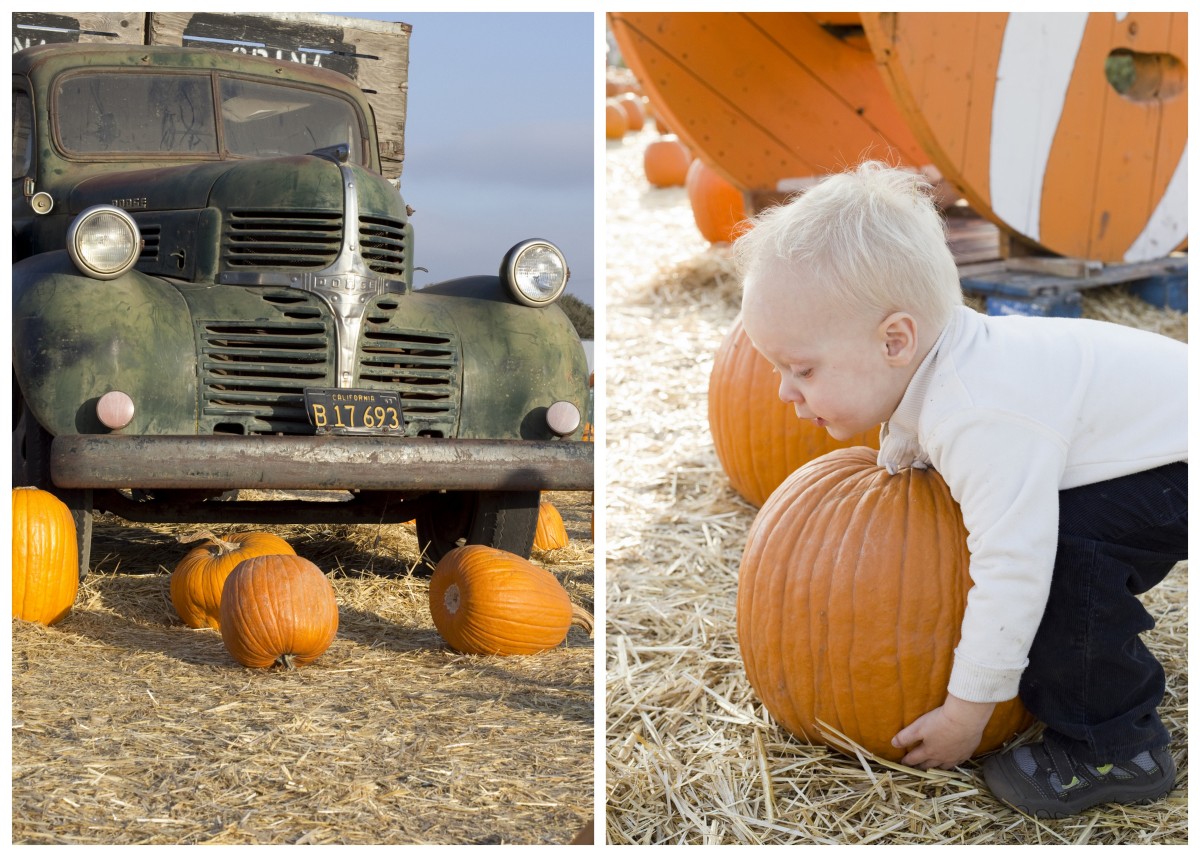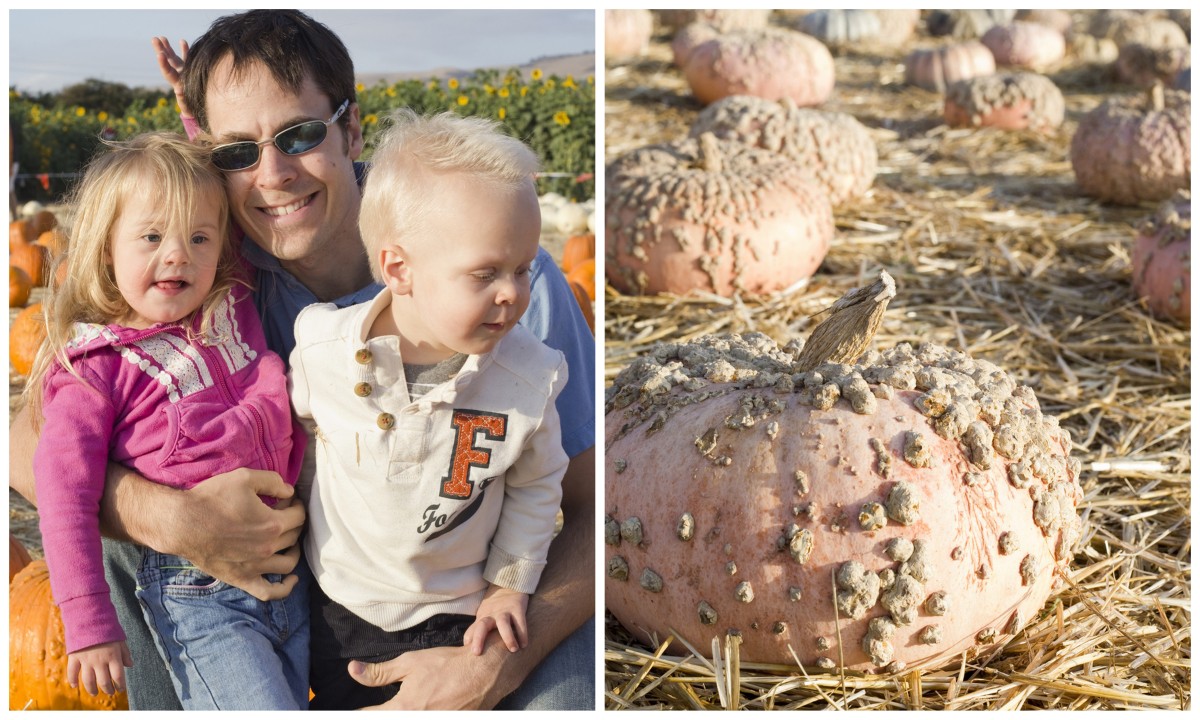 We pulled together a Mary Poppins family (thanks to props, a bit of loose generalizing, and some help from the thrift store and my mother's closet).  The kids charmed our neighbors with approximations of "trick or treat" and sometimes "Happy Halloween."  Whitney was really good at unprompted thank yous and was blowing kisses (the sign for thank you) at everyone.  She also tried to eat a Kitkat through the wrapper when we weren't looking.
Every year that we've had a piano, Tyler has played Bach's Tocatta and Fugue in D Minor on Halloween. This year it had a few extra bass notes added by eager little fingers.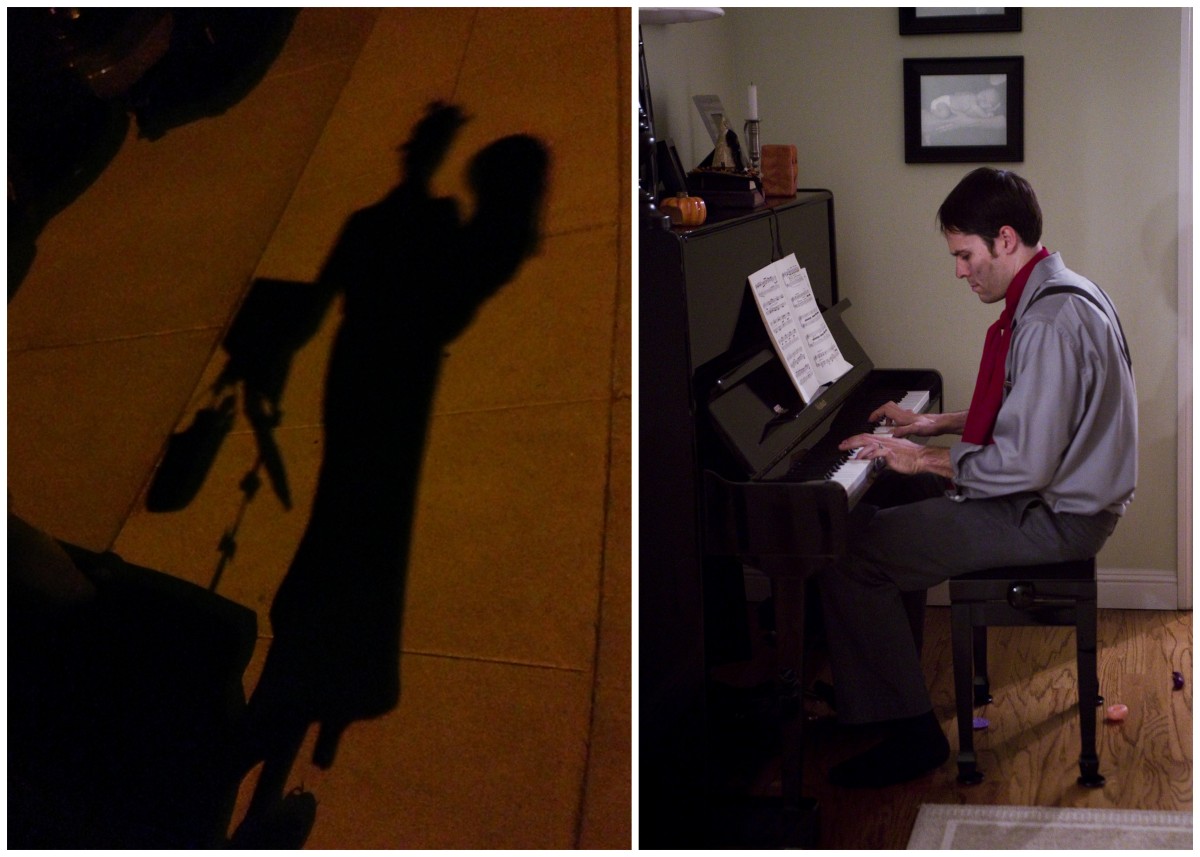 Whitney's school had a parade, so we consulted the dress up corner for a last minute tutu and fairy wings.  Her little buddy from Early Start in her class was dressed as Robin.  What a cutie.  I thought Dylan made a fine little Tim McGraw, but he couldn't keep his hat and boots on for anything.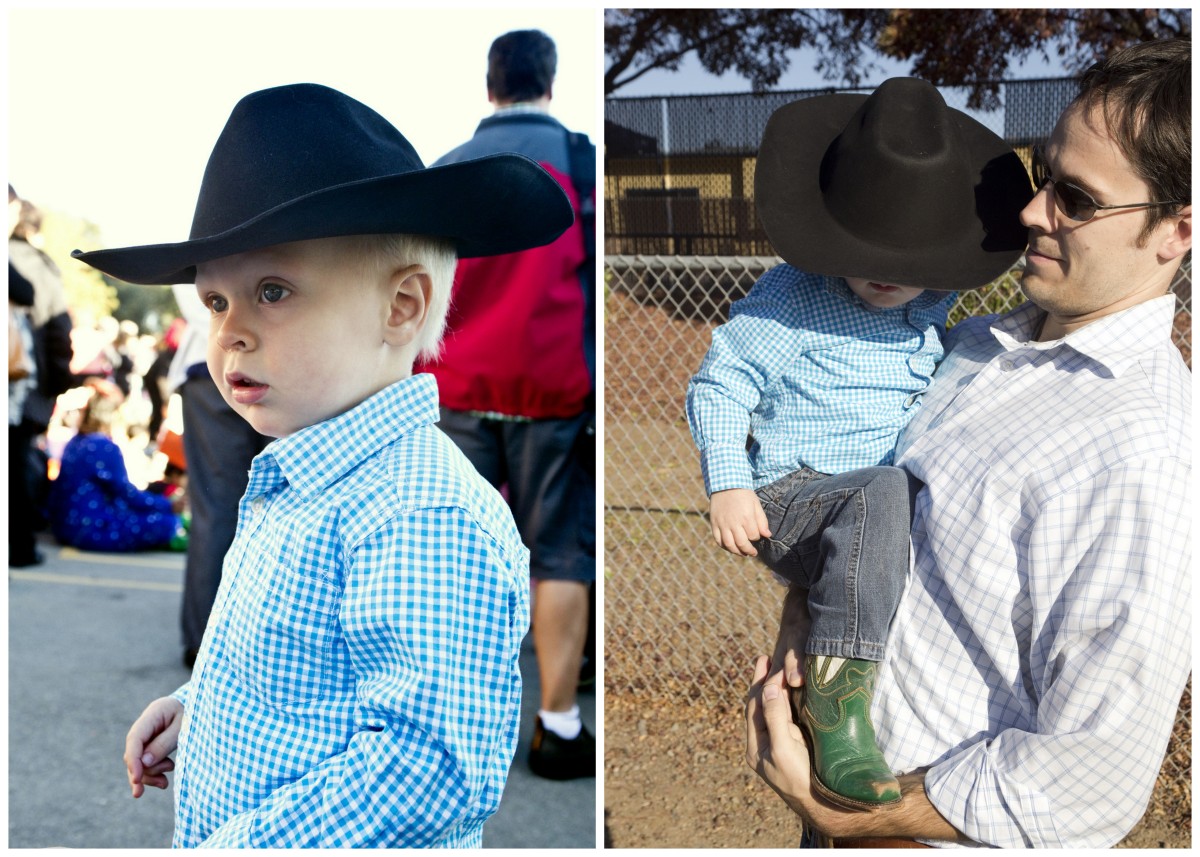 Looking forward to keeping and making new traditions in November too!