Recipe Win: Chocolate Peanut Butter Cookie Bars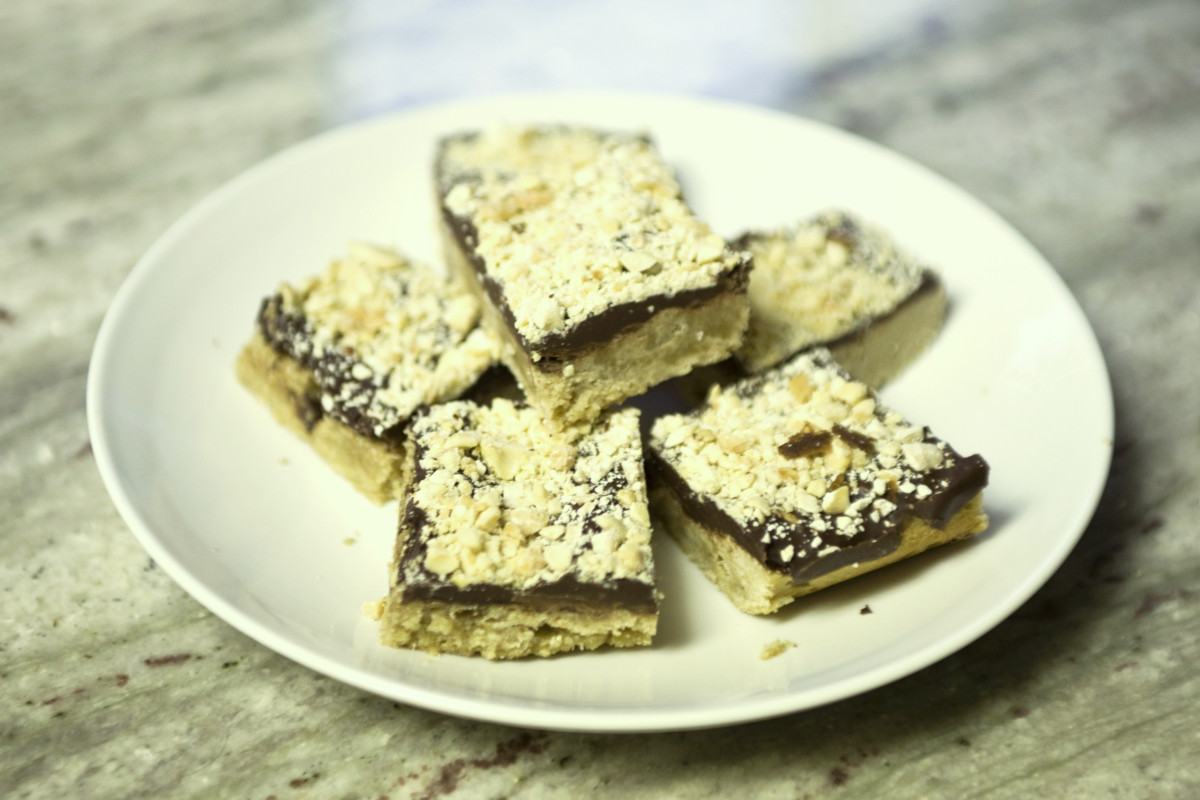 From Family Feasts for $75 a Week (my translation).
makes one 9×13 pan, takes 40 min. (plus time to cool)
Preheat oven to 350 degrees. Line a 9×13 with parchment paper.
In a large bowl, cream together:
– 1 cup (2 sticks) butter, softened at room temperature
– 1 cup firmly packed brown sugar
Add and mix:
– 1 egg
– 1 1/2 tsp vanilla
Add gradually and until well mixed:
– 2 cups flour
– 1/2 tsp salt
Spread batter in pan, bake on center rack for about 15 minutes (until edges begin to pull away from the sides of the pan)
Meanwhile, combine in a microwavable bowl:
– 8oz semisweet chocolate chips
– 1/4 cup peanut butter
Heat in microwave on high 20 seconds at a time, stirring each time, stopping when the chocolate is just melted.
When cookie layer is ready, take out of oven and let cool for 5 minutes before spreading the chocolate mixture on top.
Sprinkle evenly on top:
– 3/4 cup salted roasted peanuts, chopped
Cover and let cool completely before cutting into squares and enjoying.
YUM!
And as for the Family Feasts cookbook….I'm digging it.  The recipes I've tried have all been good, she's even got an ethnic flair which I like…the other day I made Ethiopian Cabbage out of the book and it was good!  There's other tips on money saving and growing and preserving your own food, but I mostly recommend the book for its recipes.