Toddler Processing: What are the rhinos doing?
Dylan's getting stuck on things lately….characters in movies, certain pages in books.  He'll ask me about them over and over and over again.  I think his little brain has taken in something new and isn't sure what to do with it.
Asking lots of questions is a normal part of development and not something that concerns me, but I'm reminded of when I worked in counseling.  I saw kids who were having emotional trouble for a variety of reasons, and in a few cases, kids would want to play the same pretend scenes over and over again – either from real life experiences or movies/video games that were beyond their maturity level. It was fairly obvious to me these kids were "stuck" on content they weren't ready to handle intellectually or emotionally.  It's quite amazing how through Nondirective Play Therapy kids find a way to process things and move on.
For Dylan, the broken record trips with scenes where people are angry or loud (like Admiral Boom in Mary Poppins), or any mention of things being scary (eyes in the forest in Mercer Mayer's Just Me and My Dad).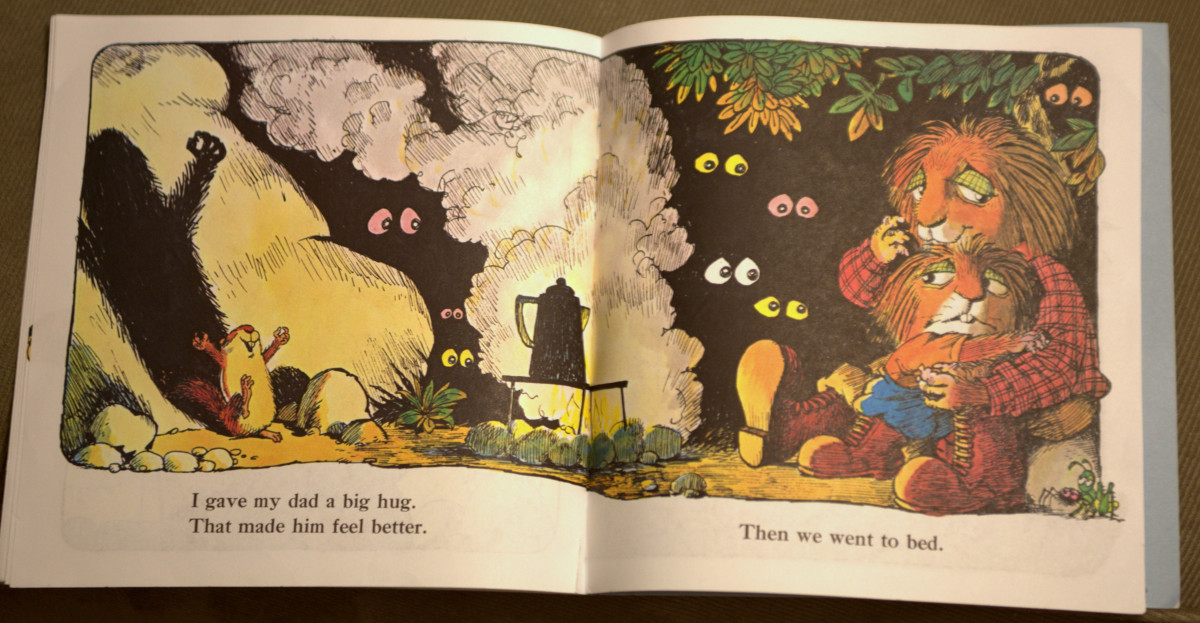 A few nights ago watched the Disney version of Robin Hood for the first time, and since then he has asked me about 35 times in completely random contexts "What are the Rhinos doing, Mommy? What are the Rhinos doing?"  The fight scene in the movie was clearly something new to him.  Angry rhinos wielding axes, Robin Hood running for his life, honestly I wasn't even watching the movie all that closely since I never anticipated having to go through a full oral analysis with him later.  He knows the answers (chasing Robin Hood, running fast, doing their job, protecting the king) and will say it if I ask him back, but he continues to ask over and over.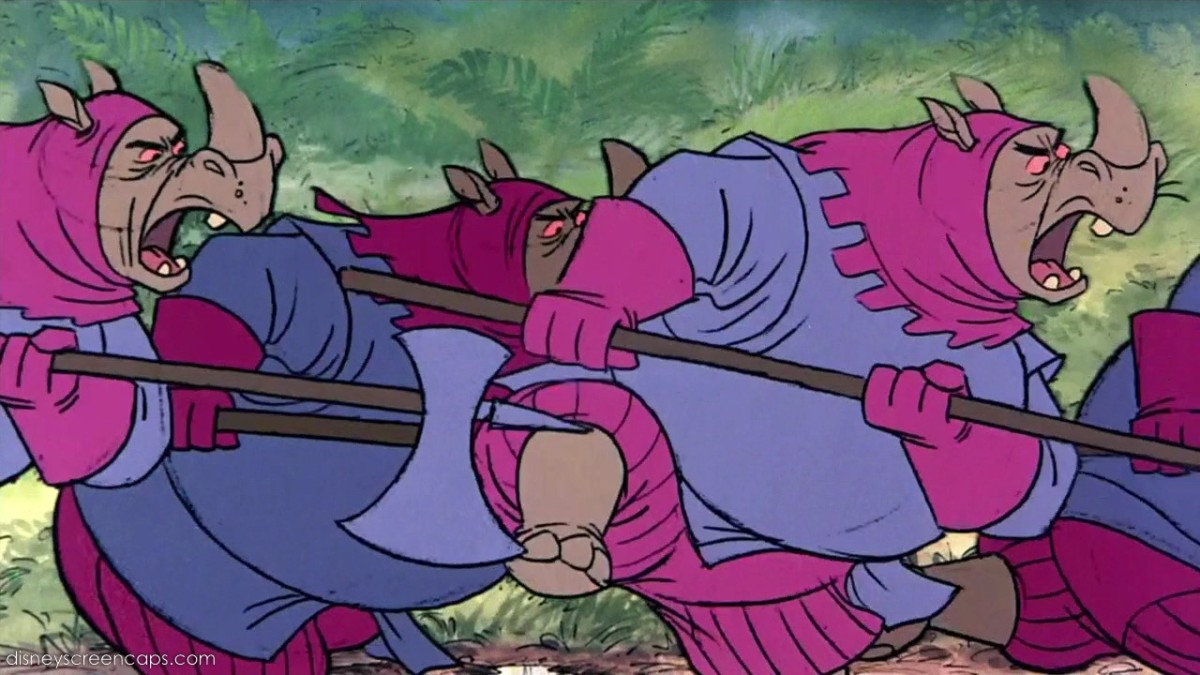 Hopefully we'll come to terms with the rhinos soon.  I try to give him as much information as I can without introducing ideas I don't want him to think about yet (i.e. fighting, outlaws, telling him things are scary that he didn't used to think were scary – if he even knows what scary means at this point).  It's remarkable to think what an innocent blank slate these kids are.  It makes me wonder if I even want to let them watch any more movies, Disney or not.  Oh that I could protect them forever from everything scary and sad.
Any thoughts from my fellow parents?