63 Charms
For a few decades my mom collected charms.  Dozens of adventures and meaningful moments are molded into these little tokens.  I love it that I can scan through her charms and remember some of these experiences because I have either been a co-adventurer or have lived vicariously through her stories.  At Christmastime I decided to figure out how to get these memories out of their tiny boxes in the back of the closet and on display.  I made a prototype charm display box with my own humble set of silver souvenir shop finds first.  I loved the end product and wondered why I haven't kept up the collection.  Last night I finally sat my butt down and got to work with my mom's collection.  63 charms.  From Big Ben to Yosemite, Wedding rings to graduation. I think she and I are the only ones in the world with a charm from Wall Drug (Wall, SD), and it just wouldn't be her collection without a healthy Disney representation.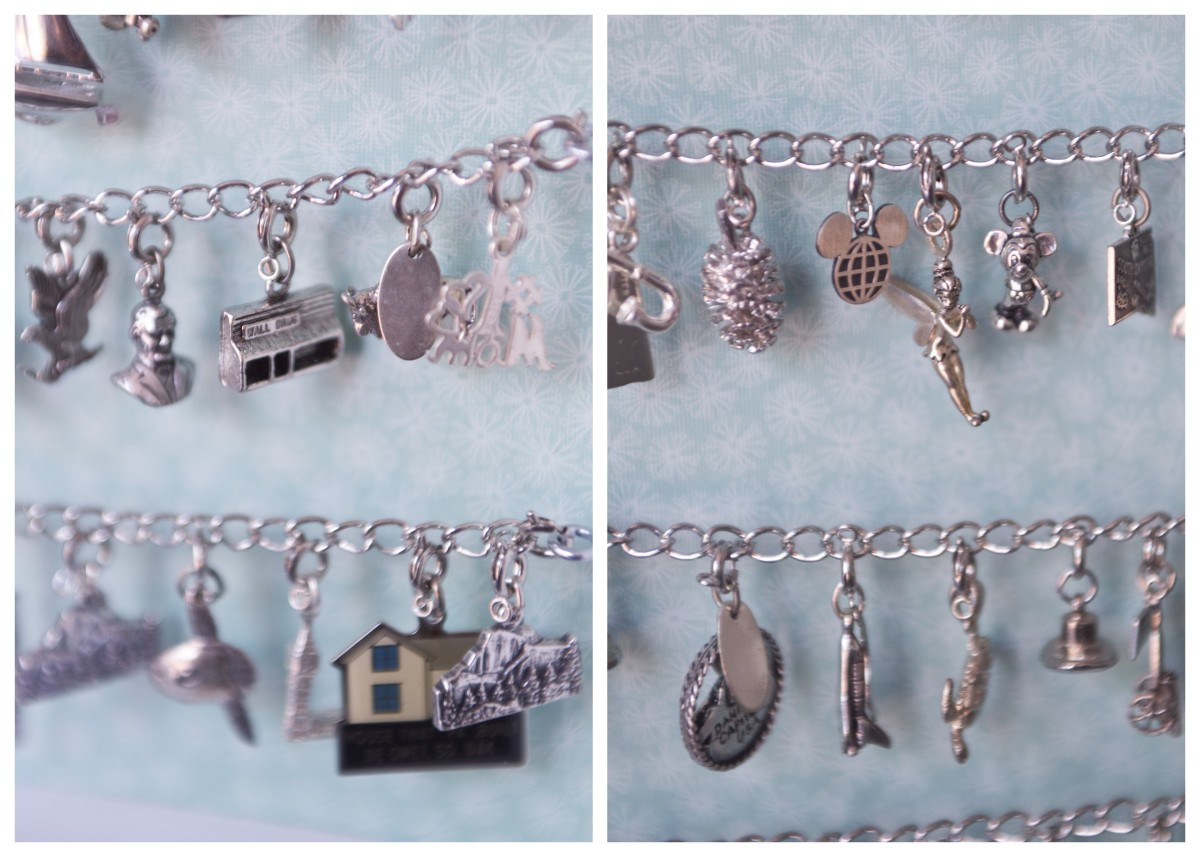 A few personal favorites are the guy in (or falling out of) the outhouse, the gold miner panning for gold, and the Hershey kiss from the Hershey factory.  Bonus points if you can spot the space shuttle, Mt. Vernon, and the covered wagon.
…and a few of our non-charm memories of the last couple of days….like our first experience with tattoos (temporary of course).  Dylan was dumfounded and was excited to show everyone he saw "Donal" on his arm.  He's also taken to clicking his heels on the hardwood in a nice set of vintage cowboy boots (thanks to granddad's Colorado cowboy roots).
We found a nest in the garden!  The strands of grass are tightly woven and there's a few pretty pieces of clover.  Last night after dinner I looked up from the dishes and saw the kids like this…luckily I keep the camera handy these days and caught it.  I'm pretty sure what really happened was that Whitney was riding and Dylan wanted a turn so he squeezed on and tried to box her out….but she held on instead and there you have it – cute "aww they love each other" moment.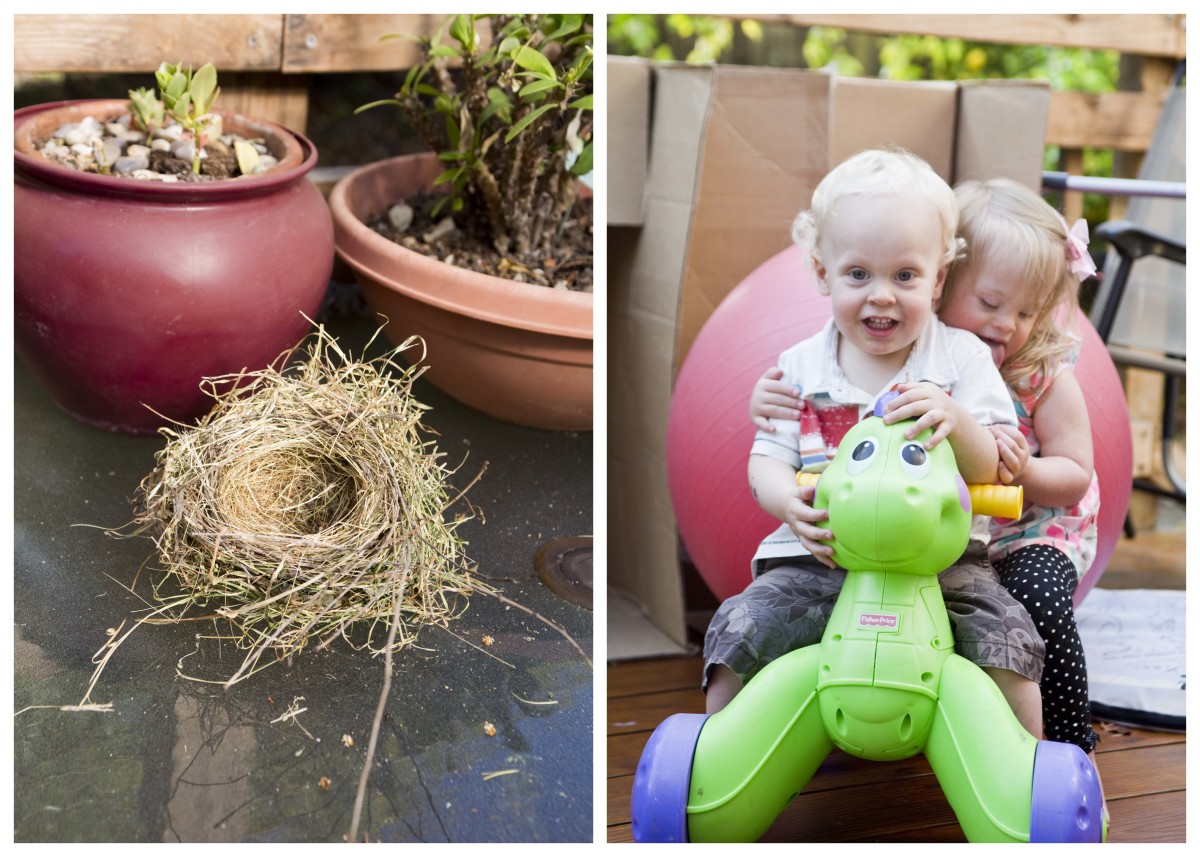 These both happened on daddy's watch….while I think pudgy surfing legs are really cute, you would have heard me with the "keyboards are for typing."  I also love that Dylan jumped right up on the bars and hung there for a while and Whitney worked really hard to try a few times to pull herself up to copy.  It's the difference between just being good at everything you try (Dylan, and most of us) and achieving difficult things after lots of hard work (Whitney, and I'm so proud of her for it).